Bentley Continental GT 2011 facelift revealed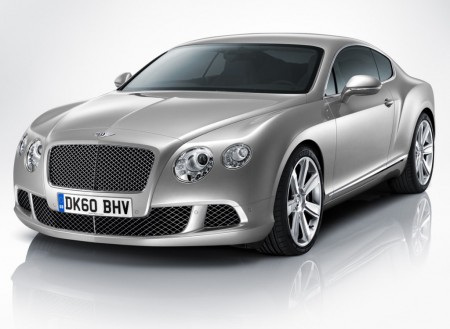 The Bentley Continental GT has been updated for the 2011 model year, although the VW-owned British firm is touting it as an all-new model. The new model features facelifted front and rear ends, a mildly-redone interior, an upgraded V12 and the promise of a new V8 base engine.
New features include sculpted aluminium front wings and boot lid, new headlamps with LED daytime-running lights, a more upright grille and new 'double horseshoe' rear profile as seen on the flagship Bentley Mulsanne.
The interior is finished in premium leather hides, and comes with new 'cobra-design' seats, as well as a new touchscreen, 30GB infotainment system, navigation with dynamic route guidance, and Google Map compatibility in some markets.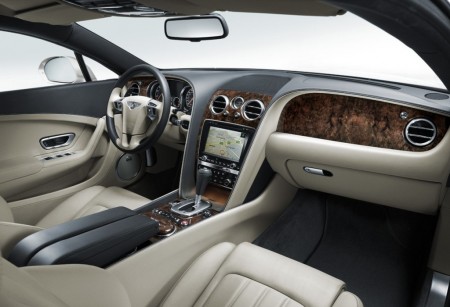 The upgraded twin-turbo 6.0-litre V12, or 'W12' as they call it, offers 567 hp and 700 Nm of torque. The 0-100 kph time is 4.6 seconds, 0-160 kph is in 10.2 seconds, and top speed is 318 kph. A new "high-efficiency" 4.0-litre V8 engine is due for release in late 2011. A "Speed" model will probably debut much later.
The new ZF automatic transmission with 'Quickshift' system cuts shift times by 50% and enables double downshifts. Also, a 40:60 rear-biased torque split for the all-wheel drive system is standard. Big 20-inch wheels are standard, with 21-inch optional.
The Continental GT got a hyped "internet launch" worldwide at the same time yesterday, even though a Bentley exec once told us that their customers aren't into online stuff much.
Keep track of UAE prices and GCC updates in the Bentley Continental GT buyer guide.