So we got a 2011 Ford Edge Sport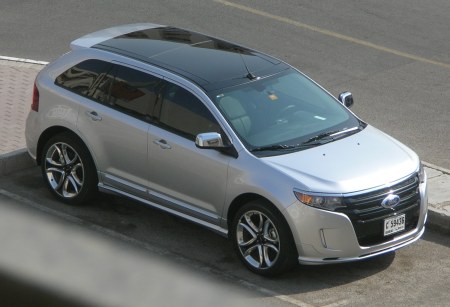 It's been almost a year since we last tested their car, but we're in with Ford again, and managed to snag a 2011 Ford Edge Sport for a two-day test. The Edge has undergone a frontal facelift, but the big news is all under the skin.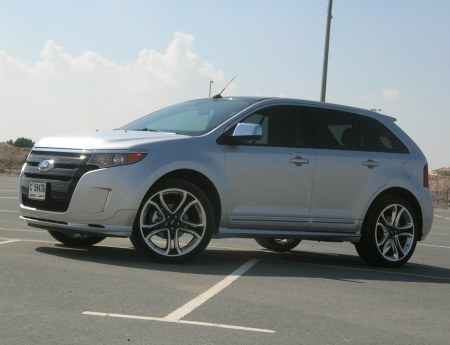 The new restyling is controversial, and yet, so stunning in a robotic sort of way. The Sport gets a blacked-out grille, smoked headlights, body-colour trim and absolutely massive 22-inch alloy wheels, possibly the largest factory wheels we've ever seen.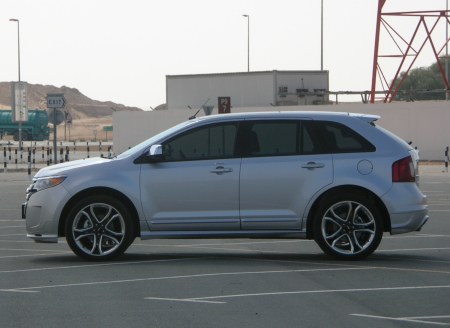 Of course, outfitting an all-wheel-drive crossover as a sports car means there is no offroad abilities to speak of. But hey, at least you look cool! Stares from bystanders will be common. During this photo shoot, we were even approached by cops and we thought we'll get thrown in the slammer for "illegal photo taking" or something. Instead, they turned out to be cool and simply were asking details about this car!
Ironically, you can get the Edge Sport outfitted with every option under the sun except HID headlights and adaptive cruise control, both of which are reserved for the Edge Limited model, even while the Sport gets the bigger engine option.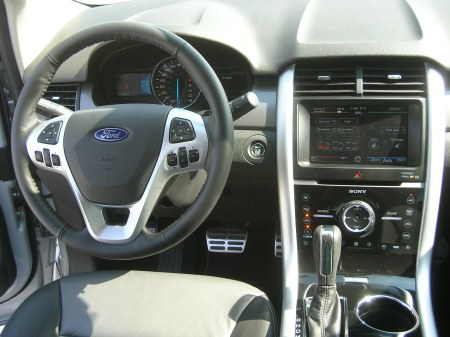 The Edge has what is probably the most technologically-advanced multimedia system ever stuffed into a car. And it also turned out to have the quirkiest ergonomics issues. Along with the touchscreen, everything on that piano-black surface are touch controls. That means you have to look down while driving to use them. Even the double-indicator hazard triangle is a touch "button" and we kept pressing it unintentionally while driving as we used the touchscreen! Add to that a clunky voice-control system that understands us only half the time, and it could take a while as you argue with the female computer over phone numbers and radio stations. However, we still contend that it is an amazingly fancy system, and it is definitely possible we might like it better if we used to it. Two days isn't enough.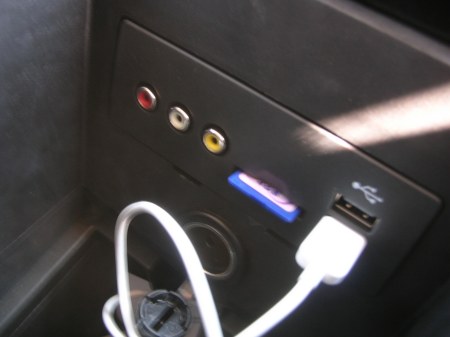 There are two USB ports, video inputs and even a freaking SD card reader under the centre armrest, with holders for small or big iPods. Our iPod Touch worked seemlessly, and in a first, even got recharged by the car's USB port! We hear you can control the iPod with your voice too, but we didn't try.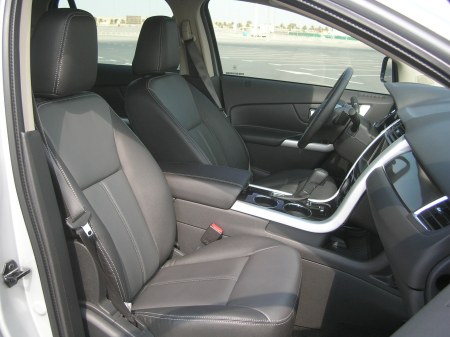 The interior is a massive improvement over the outgoing model. The dash now uses soft-touch materials extensively, while the door paddings are cushy for the arms. However, Ford still chose to use hard plastics for the upper door sills. Space up front is good, although the driving position is rather low.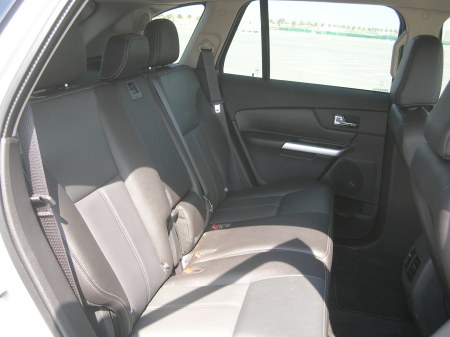 Space in the back is very good, with a reclining feature and rear a/c vents making things comfortable for rear passengers.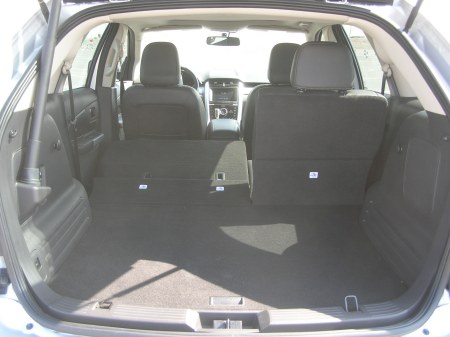 Cargo floor space is excellent, although upward space could become an issue if you want to carry a king-size refrigerator. The rear seats fold down at the press of a button, but not completely flat. There is a huge hydraulic "pillar" on the left side, seemingly installed as an afterthought for the power-opening tailgate.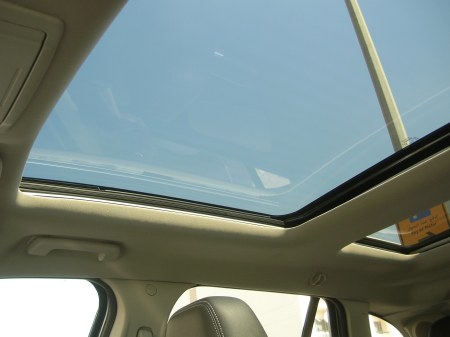 The panoramic glass roof makes a return in this model too, but unlike in the previous Edge, the new model's a/c coped very well in November weather, with well-placed vents.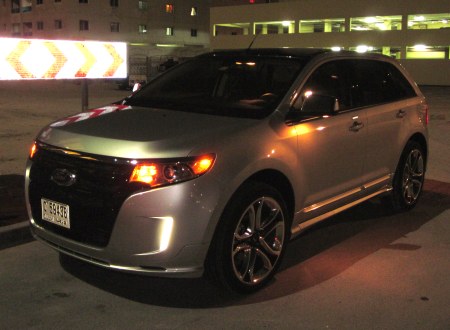 Sometimes, when a new model comes out of a certain car to replace an older one nowadays, we usually have a mental battle over whether the old one or the new one is better. There is no confusion here. The new model is miles better than the old one that is still on sale at discounted prices. Save your money and go for the new one. More in the full review.