Nissan Sunny 2012 is possible Tiida replacement

Nissan has unveiled an all-new sedan at the Chinese Guangzhou International Automobile Exhibition, and named it the Nissan Sunny. This sub-compact new model will go on sale in China by January 2011 and then across 170 countries eventually under different names.
Already tagged as a "global" car, the 2012 Nissan Sunny might come to the UAE badged as a 2012 Tiida, with the current Sunny Classic continuing to be on sale as a budget model. Or it could finally merge the Tiida and Sunny models in the GCC.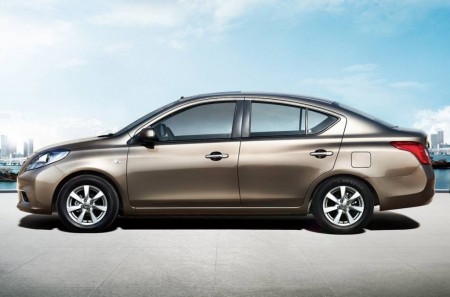 For China, where it is built by Dongfeng-Nissan, the Sunny will use a 1.5-litre 4-cylinder engine and a CVT automatic. The Nissan Micra-based platform rides on MacPherson strut independent front suspension and a torsion beam rear.
The Sunny-Tiida destined for the Middle East might come from Japan or the United States, if not India, sometime in late 2011. Incidentally, the Micra is also coming to the GCC.
Keep track of updates in the Nissan buyer guide.