Hyundai Azera 2012 initial sketches released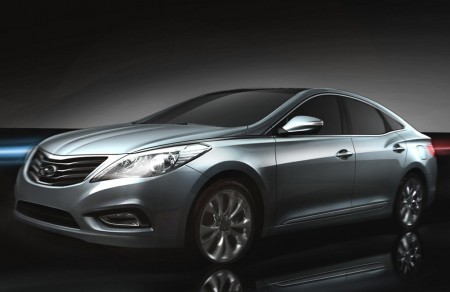 The Hyundai Azera, a competent full-size front-wheel-drive sedan that fits in between the Genesis and the Sonata, is going in for a full redesign, and it's going to be good.
Initial sketches of the all-new 2012 Azera, known as the Grandeur in Korea, have been released and it looks be following a design trend that is a mix of cues from the Sonata and the Centennial.
Expect the new model to debut in early 2011.