Mitsubishi to provide Nissan with new Middle East 4×4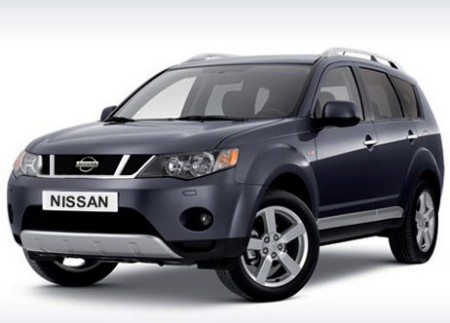 Nissan and Mitsubishi has announced that the two companies agreed to "expand their current scope of co-operation towards new projects that will further strengthen mutual competitiveness." Apparently this deal will lead to a new Nissan model provided by Mitsubishi.
Nissan and Mitsubishi already have several agreements for vehicles in the Japanese market for mini cars and commercial vehicles. The additional new agreement will have Nissan provide a light van or wagon to Mitsubishi for sale in Japan only. But more importantly, the deal means that Mitsubishi Motors will provide an SUV to Nissan for the Middle East market.
No other information is available about which Mitsubishi 4×4 will provide the underpinnings for a new Nissan model, but if we had to guess, we'd think the X-Trail is due for a replacement, and the Mitsubishi Outlander would be the perfect candidate for a rebadge job, considering it already forms the basis for the Peugeot 4007 and the Citroen C-Crosser in Europe. It is unclear why the new-generation X-Trail, which debuted in Europe and Japan in 2008, in not available in the GCC, with the old model continuing to be on sale here. Other than a modern compact crossover, Nissan's SUV line-up is overwhelmingly complete.
Or we could be completely wrong, and the next Pathfinder will be a rebadged Pajero!