So we got a 2011 Infiniti QX56 long-termer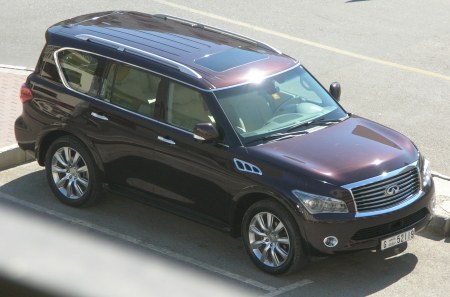 When we asked for an Infiniti M as a long-term car, it was unavailable, but Nissan Middle East offered us a QX56 instead, for a month. We hadn't driven either the Nissan Patrol nor its sistership Infiniti QX56 yet, so we jumped at the chance.
The big vehicle was delivered to us on a flat-bed tow truck, and its imposing size was obvious as soon as we stepped inside. We'll go over all the fancy gadgetry that the QX is laden with over the coming weeks, so stay tuned.