Dubai Salik toll gates may get two more locations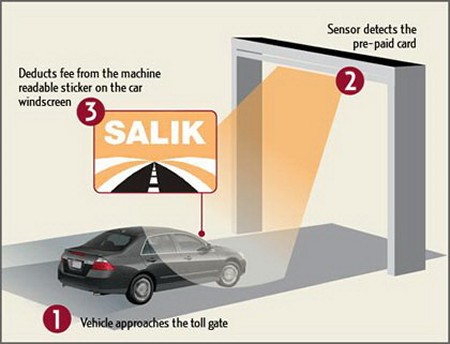 The Dubai Roads and Transport Authority, better known as the RTA, has picked two more roads in Dubai to tack on Salik toll gates, in a proposal that has yet to be approved.
According to Gulf News, one of the new locations will be at Al Ittihad Road near the Dubai Police headquarters, and the second location is somewhere in Ghusais, as per an unidentified senior official. However, no final decision has been taken to install the Salik toll gates yet, waiting on permission from "higher authorities".
Dubai was the first city in the Middle East to introduce the road toll system in the summer of 2007, with automatic toll gates now installed at two ends of the Shaikh Zayed Road and one each on Garhoud bridge and Maktoum bridge, with a charge of Dhs 4 to cross any of those roads.
The RTA claims that Salik toll gates have reduced congestion on these roads by 30% to 45%, while generating Dhs 800 million last year.