So we got a 2011 Kia Sportage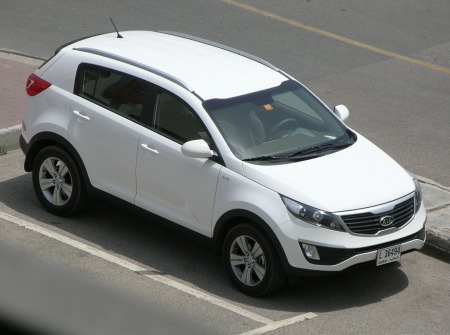 Kia has come such a long way in such a short time. Once the maker of unreliable tin cans that wouldn't sell even though cheap, now they are among the best carmakers in the business, with class-leading build quality, ground-breaking styling and still keeping it all relatively cheap. Their bestseller in the UAE is obviously the Kia Sportage. Out since late last year, the 2011 model is already a common sight on Dubai roads. So when we picked up this white tester, we knew we weren't going to come up with a convincing review. Many people were already convinced.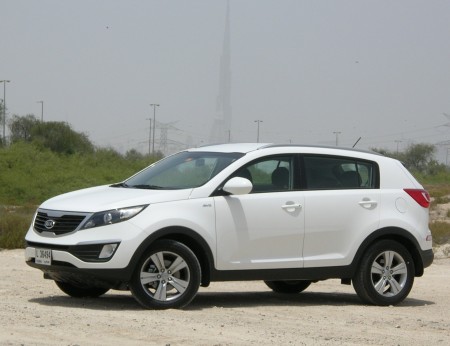 The new-for-2011 Kia Sportage is a sharp-looking crossover, although not the most macho, given its intentional shorter-than-average size. Ours is obviously a mid-range model at best, with a 2.4-litre engine, fog lamps and alloy wheels at least.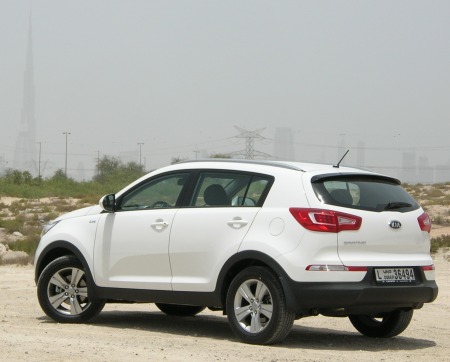 The rear looks very premium. Being a product of a former Audi designer has its advantages.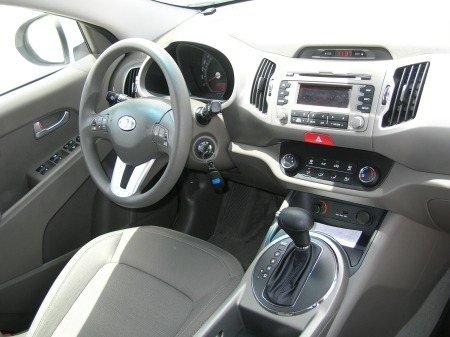 Unfortunately, the interior is a complete hard-plastic tub. We can't complain because even Honda and Toyota are guilty of this, but Kia goes the extra mile, backwards, by making the plastics shiny and deleting the door padding. But we believe you at least get some of the padding back in the higher-trim model.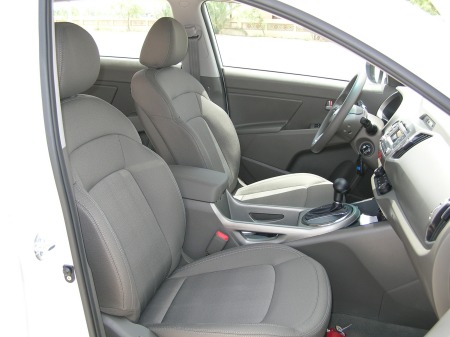 Of course, that hasn't deterred numerous buyers, as all they're after is space, and the front provides plenty of that. The driving position is a bit awkward though, as the steering-wheel adjustment tilts but does not telescope.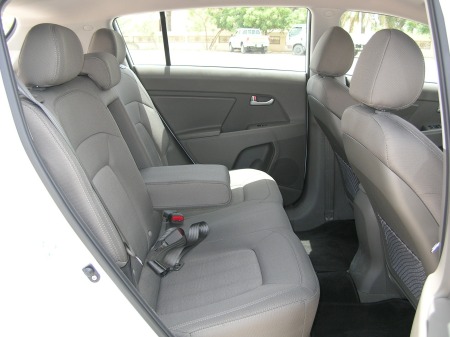 Rear legroom is very good, but the upright seating position and low roof means six-footers will have their heads near the ceiling.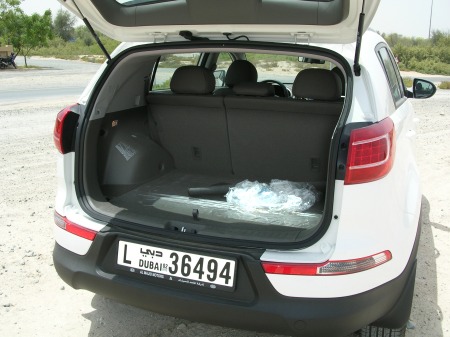 Cargo room is just about adequate to be useful, sort of like a large hatchback. Volume is obviously not as abundant as in a CR-V or a RAV4 because the Sportage is a smaller vehicle. The rear seats fold down.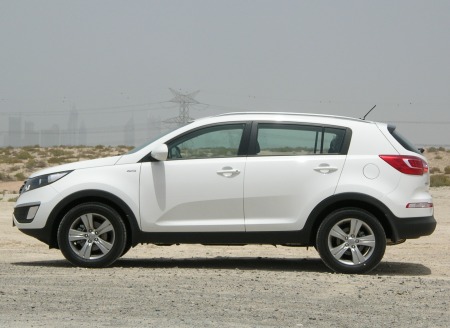 The Kia Sportage is a very stunning effort, even if built to a budget. A quick look at every panel gap reveals attention to detail and tight tolerances that people would expect from Japanese vehicles. The Americans are getting all the hype nowadays for their "improved" build quality, but the truth is, the Koreans are miles ahead of them already. All that and the drive turned out to be pretty good too. More in the full review.