Groupon UAE offers 55% discount on Monaco F1 GP package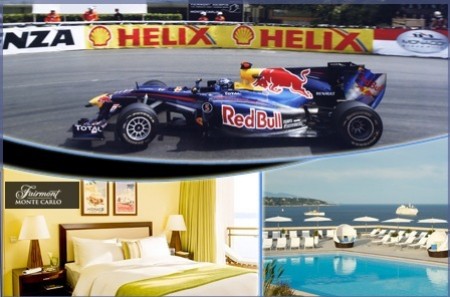 If you follow Dubai's online group-buying websites, you might know that Groupon, the original company that started it all in the United States, has also set up shop here recently. Groupon alerted us to their first offering for auto enthusiasts, which is a massively-discounted package for the Monaco F1 Grand Prix. Details are listed below.
The most coveted trophy a Formula One driver would like to have on the mantelpiece, has to be from the most glamorous race of the season, the Monaco Grand Prix. And with today's Groupon join the list of rich and famous to watch this spectacle. Dhs 5,235 instead of Dhs 11,515 for a voucher towards 4 nights' accommodation at the luxury 5 star Fairmont Hotel, 4 days direct access to the VIP tribune and terrace overlooking the world famous Fairmont Hairpin with Full Open Beverage, Gourmet Breakfast and Lunch, your very own VIP concierge for all your personal needs including access to exclusive Post-Race Parties, and a possibility to book flights, parties, helicopter transfers through UniK Concierge with preferential rates.
UniK Concierge is a high end lifestyle management company offering a wide range of customized services adapted to every need. The merely wealthy survey the spectacle from the Hotel and the rich watch from their luxury yachts moored in the harbour. The cars scream around the very centre of the city, racing uphill from the start then downhill to the finish line. The 78-lap race happens on Sunday afternoon on May 29, the conclusion of several days of practice, qualifying and supporting races. Make a call and let the Concierge come racing to cater to your needs.
The offer can be found on the Groupon UAE website.