So we got a 2011 Chevrolet Camaro SS Convertible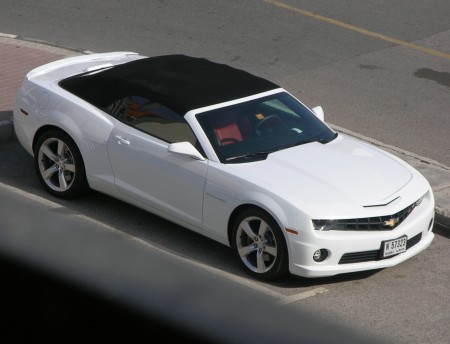 The Chevrolet Camaro has finally lost its top for the 2011 model year, as expected for years. We got our hands on an automatic 2011 Camaro SS soft-top, in pristine white.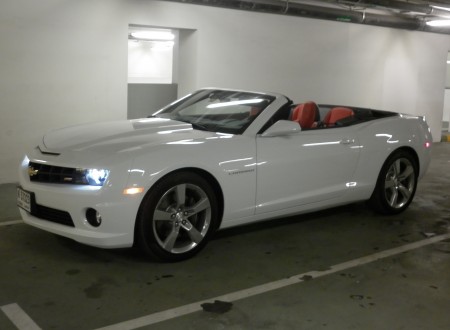 Is the Chevy Camaro a good-looking car? Is that a question, you imbecile?
The roof folds down almost flat, although the top piece will still flap in the wind.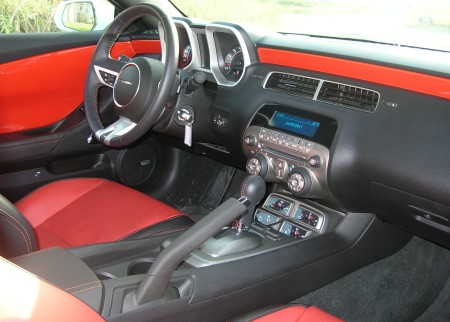 The interior remains a plastic tub, and you actually have to pay extra for that additional orange hard plastic that comes with a sliver of mood lighting along the top of the red panel. The leather bits are nice though. A new feature for 2011 is the heads-up display that shows all sorts of info on the windshield. Also for the first time, we managed to find the Bluetooth phone on an American GM product.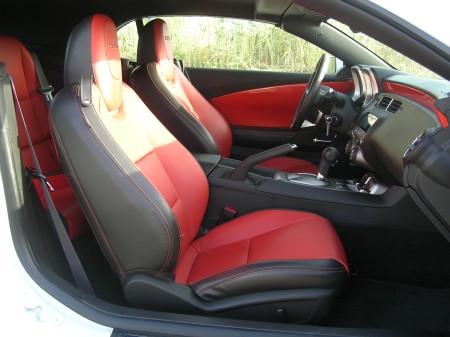 With the roof up, the interior feels stuffy, but only if you look around. Once you concentrate on the road, the high sills don't matter as much, and headroom was also fine for us average-sized people.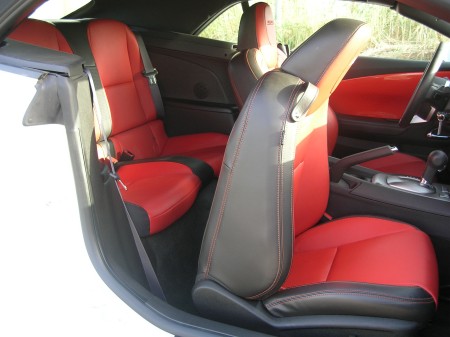 Rear legroom remains useless.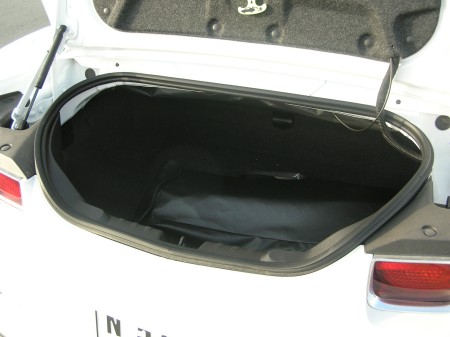 Boot space is shallow, but long, and the roof doesn't seem to encroach on the cargo volume as much as in hard-top convertibles.
So does the cloth top change the character of the Camaro? In many ways, yes. Watch out for the full review.