Renault Mégane Renaultsport 265 Trophy revealed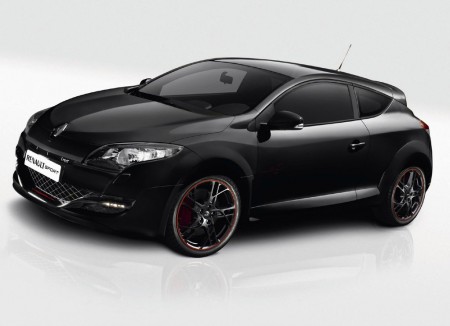 Renault, the French carmaker known for their weirdly-designed cars, has now revealed their latest 2012 Mégane Renaultsport 265 Trophy hot hatch ahead of its debut at an event in Nurburgring, Germany.
Boasting 265 hp and 360 Nm of torque, 15 hp and 20 Nm torque more than the outgoing Mégane Renaultsport 250 model, the new hatch can hit 100 kph in 6 seconds flat and the top speed is well over 250 kph. Features include F1-inspired Bridgestone Potenza RE050A tyres, Recaro seats, "yellow" seatbelts, Brembo brakes, 19" Speedline alloys in gloss black with red rim, standard Liquid Yellow metallic paint, 'Trophy' red decals, LED daytime running lights and Renaultsport Monitor for live performance statistics.
To keep it exclusive only 500 units of this model shall be produced, none for the UAE, Saudi or GCC market. The hatch shall go on sale in Europe from 20th of this month. For a tag that reads approximately Dhs 170,000, we are really not sure if there is anyone around here who would fall for the "yellow" seatbelts or the jaw-dropping performance figures, but the Mégane Renaultsport 265 does look hot.