Renault Samsung SM7 debuts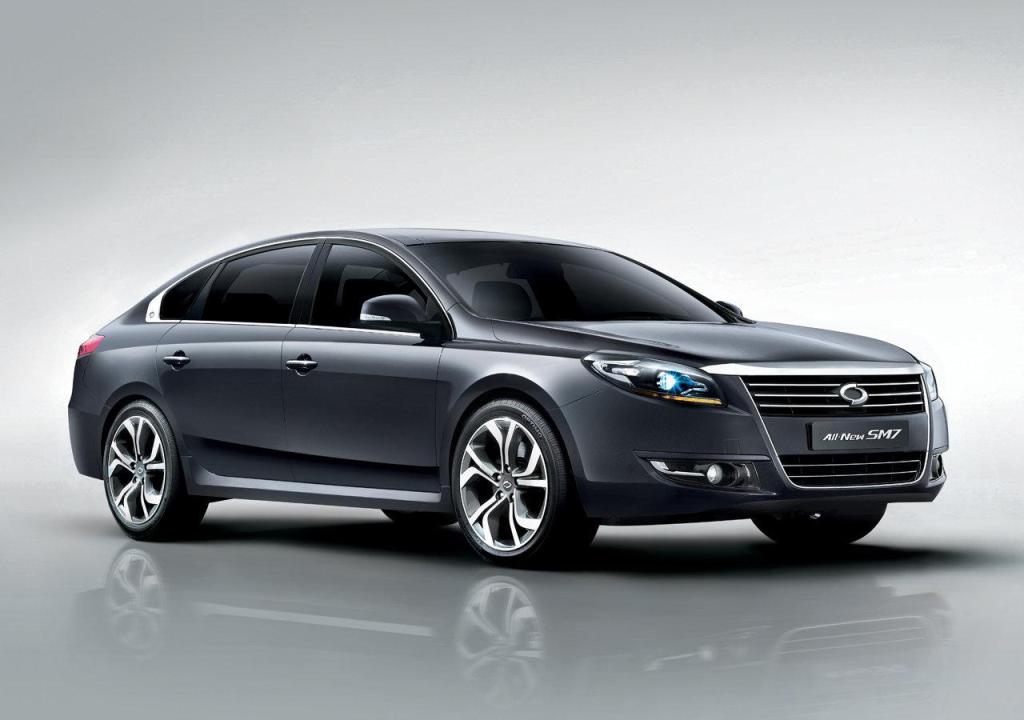 Renault Samsung Motors has unveiled the all-new SM7 in South Korea. The new SM7, which shares its underpinnings with the Renault Safrane and the Nissan Maxima, is now in its second generation, with an arguably competitive approach.
The new SM7 is powered by a choice of two Nissan engines – a 2.5-litre powerplant punching out a powerful 190 hp and 234 Nm of torque, and a 3.5-litre motor housing 258 hp and 330 Nm of torque. Fuel consumption of the engines is estimated to be just 9 litres/100 km and 10.4 litres/100 km respectively. Renault-Samsung claims that the new SM7 is the roomiest sedan in its segment, also featuring industry-first aviation headrests.
While pricing details of the SM7 is unknown, it is expected to go on sale in Korea by end of this year and may eventually debut in the global market under Nissan or Renault covers.