Honda Civic 2012 European hatchback photos released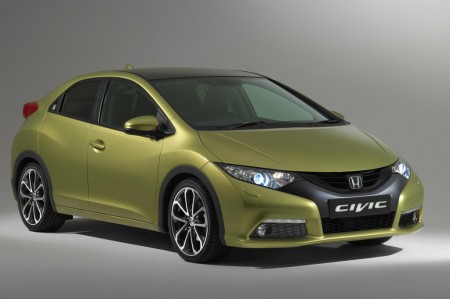 After months of spy and official pictures and videos of camouflaged test vehicles, Honda has gone ahead and released pictures of its upcoming European edition 2012 Civic before it's eminent public debut at the Frankfurt motor show.
Smaller and more attractive than its Japanese/Middle east equivalent, designers inspiration included a "blended wing body" airplane in which the fuselage and wings blend into a single body for superior aerodynamic performance. Wait, what?
Anyway according to Honda, nearly all body components have been redesigned keeping in mind reduced CO2 emissions, ride and handling, design and interior quality, while retaining the class-leading cabin, boot space and practicality. No information has been released of what may lie under the hood.
Designed and developed specifically for the European market, the new Civic will be offered as a five-door hatchback and will reach UK showrooms in early 2012. We don't expect it to make it to the local market due to poor sales of the previous generation model but dealers always end up doing the unexpected so we can never be sure.