So we got a 2012 Lexus IS 300 C convertible

It feels like the Lexus IS 300 has been around for ages. To breathe new life into the nameplate, Lexus has now created the IS 300 C, a hard-top convertible that aims to kill two markets with one stone. We got this car for this Eid-Al-Adha, a brand new one with only 20 km on the odo.
From the front, the IS 300 C is the same as the sedan. The doors are longer and frameless, while the top is an intricate multi-piece affair.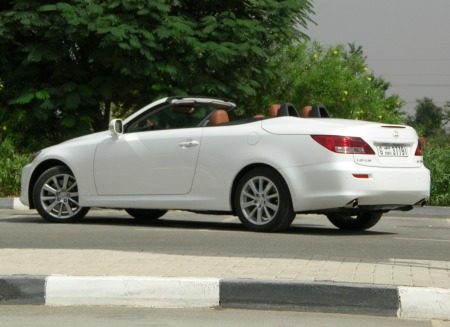 The rear view reveals, well, a massive hiney. It's necessary to tuck in the folded roof while maintaining useful rear legroom.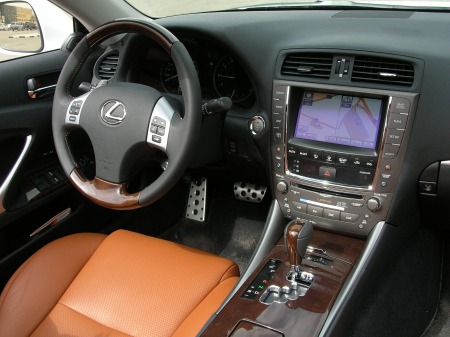 The interior is indeed pretty, although it is the same setup we've been seeing since the Lexus IS sedan debuted here in 2006.
With the roof folded down, there is almost no space left in the boot.
With the roof up though, there is enough space in the back to fit a cow — well, almost, as we found out this Eid. As for the picture, well….what, you thought beef burgers grow on trees?
More in the full review.