Acura/Honda NSX goes red in China and topless in Avengers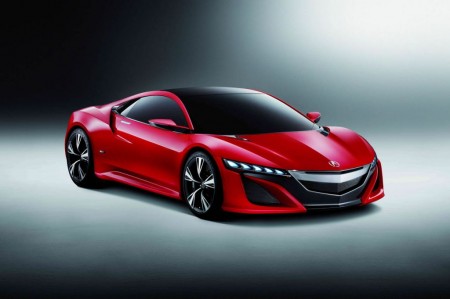 How apt is it for Acura to take a nation's, that is, China's national colour and paste it all over their NSX show car while they try to capitalise on the Chinese market.
This ain't no Photoshop job done well, this Honda NSX concept was actually open to public viewing at Auto China.
Our NSX gallery also include the first official images Acura released prior to the car's debut in January at Detroit. The Honda will be badged as an Acura in the United States.
In its initial concept stage, the NSX had a front-mounted V10 engine under the hood. The deviation from the lightweight and high-revving mid-engine V6 of the original meant that, it would lose favoritism. However this time around, power is said to come from a V6 engine mounted behind the two occupants that sending power to the rear wheels and it will be augmented by an electric motor, making this car of the hybrid variety.
Acura's SH-AWD incorporates one electric motor in a dual-clutch transmission, forming this hybrid powertrain. In addition, two more motors can instantly send negative or positive torque to the front wheels during cornering for improved handling and efficiency, all controlled via software gimmickry.
In a related story, the Acura NSX goes from red paint to red carpet, starring in the Avengers movie. Replacing Tony "Iron Man" Stark's Audi R8 isn't the easiest of jobs, but the NSX looks a worthy substitute supercar. Built around an old NSX in reality, the movie car is supposed to be a future NSX Roadster model.