So we got a 2012 Volkswagen Scirocco R

The Volkswagen Scirocco R is exactly like the regular Scirocco 2.0TSI, only with different bumpers, different wheels, two exhaust tips and a whole lot of "R" badges. And also a whole lot more power.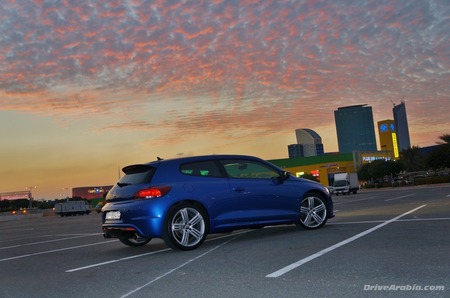 It feels exactly the same as its cheaper sibling in every aspect except power. It has a never-ending supply of turbocharged boost that can be surprising for someone who expects this to be just another front-wheel-drive "hot" hatch. We were reminded again of how fast the VW Golf R was when we tested it last year. More in the full review.