BMW, Jaguar, Porsche and Mercedes-Benz recalls

Gone are the days when you got what you paid for. Four luxury carmakers — BMW, Jaguar, Porsche and Mercedes-Benz — have issued recalls on various models, some more serious than others.
There are more than 7,000 2005-2007 BMW 7 Series sedans involved in a recall over a software glitch that can cause the sedan's doors to open unintentionally "due to road or driving conditions or occupant contact with the door." The issue was discovered in Japan in 2007, and it led to a recall there that same year. After that, it turned out BMW was quietly carrying out the fix as a "service bulletin" for the rest of the world. But four years later in 2011, when the U.S. NHTSA asked about the matter again, BMW said that up to 80% of the cars had got the new software, but not all. So the recall is now official. Check with your local dealer to see if the repair was performed on your car.
More than 4,000 2010-2011 Jaguar XF V8 models have been hit with a recall notice by the U.S. NHTSA due to a potential fuel leak issue. Affecting only V8 models, the vehicles may have a fuel tank outlet flange that may crack. This means that fuel has the potential to leak onto the ground, and "in the presence of an ignition source, catch fire." A few GCC-spec V8 cars may be affected, so check with the dealer.
A similar issue seems to affect over 5,000 2011-2012 Mercedes-Benz models, namely the C300, CL550, CL63 AMG, E350, GLK350, S400 Hybrid, S550 and S63 AMG. The problem stems from an issue in the molding process that can allow the fuel-filler flange to crack, leak petrol and possibly cause a fire. Dealers are supposed to replace the fuel filter as a part of the recall.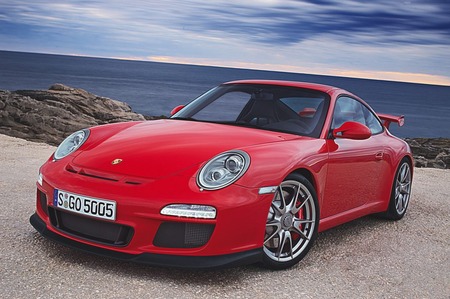 The NHTSA also announced the recall for over 400 2010 Porsche 911 GT3 cars for potentially faulty rear-wheel hubs. These hubs could be prone to failure under "certain driving conditions." If the rear-wheel hub fails, one could lose control at speed. The GT3 units produced between May 15, 2009 and February 11, 2010, are involved in the recall. Porsche will replace the rear wheel hubs free-of-charge. Additionally, Porsche will change the service intervals, as the current intervals may be "insufficient to prevent wheel hub failure."