So we got a 2013 Honda Accord 2.4 EX

We drove several variations of the 2013 Honda Accord at an event last month, but we wanted more personal time with the car that accounts for 70% of all Honda sales in the GCC. We asked for the 2.4-litre version, especially since it will the model that most buyers will go for.
The new Accord is a better-looking car now, premium even, at least until someone comes close enough to look at the badges on the boot-lid. The use of LEDs front and rear is tastefully done, as is the use of chrome.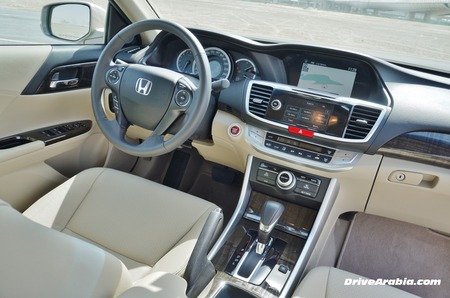 The interior has improved in some ways, with better tech features and less clutter. We would've liked a little less hard plastics in a few areas, but there's already more soft-touch trim here than some of its competitors.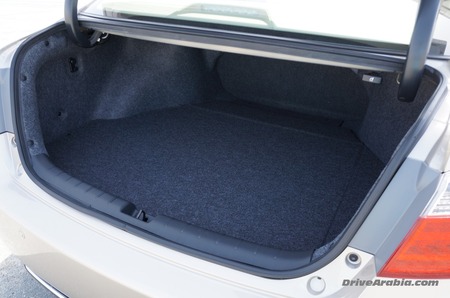 The boot is big, as is cabin space. It's one of the main selling points of the Accord.
The new Accord isn't ground-breaking by any means, but Honda has done enough to improve on a winning formula to keep it in the running. What might've looked like just a facelift is actually a sizeable reworking, using the old model as a base. More in the full review.