So we got a 2013 Toyota RAV4

The Toyota RAV4 lays claim to creating the crossover segment back in the mid-1990s. Since then, it's become lost in the deluge of crossovers from every possible carmaker from BYD to BMW. The new RAV4 looks to change that with an all-new design.
We drove the new RAV4 eons ago at the launch event, where it was overloaded with passengers and luggage, so much as that it was hard to get a gauge on its performance. So when our name finally came up after months on the test-drive media waiting-list, it feels as if it's a completely different car.
Much criticism has been levelled on RAV4's new look, but we quite like it. We'll chalk it down to Toyota-bashing, a sport that was invented by enthusiasts after the death of the Supra.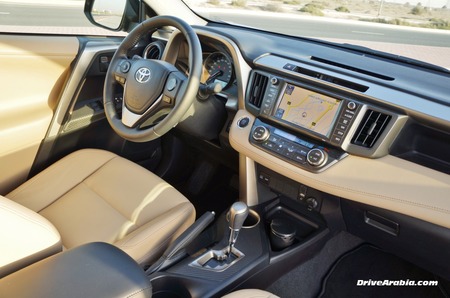 Inside, it's a rather convoluted design, but it keeps things interesting. That bit of padded leatherette on the dash is an excellent addition, although the rest of it is hard plastic.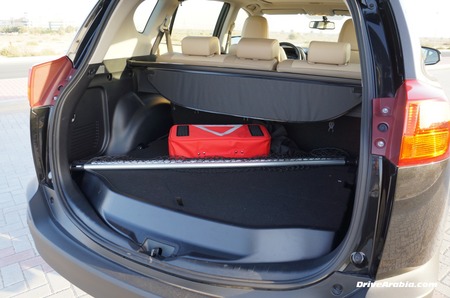 Boot space appears to be generous, although the packaging is a bit off, considering how the floor way higher than the door opening due to the spare tyre underneath. Those metal rods can be installed to become a cargo-net "bag" to carry smaller items.
The RAV4 is getting rave reviews from certain segments of the automotive press, but while we think it is an entirely competent contender, we've yet to figure out its unique selling point that makes it rise above its rivals. Maybe we should compare it to some of its said rivals? More in the full review.