Honda slashes Civic, Accord and Pilot prices in UAE

The 2013 editions of the venerable Honda Civic and Honda Accord are pretty darn good cars in their segments, and used to be big sellers in the UAE. But more recently, Honda's sales plummeted in this country thanks to dealer pricing that kept pitching them against Volkswagens rather than Toyotas, while the Koreans were all too happy to take away their customers as well. It seems Honda Middle East has managed to twist enough arms on the ground, as we've just received word that prices of several models have been revised, most of them downwards by a large margin.
The 2013 Honda Civic had a starting price of Dhs 75,000 when it was launched in Dubai just a few months ago. We heard that salesmen were quietly offering discounts to push cars out of showrooms, but a new lower base price of Dhs 70,499 is now official, bringing it in line with cars like the VW Jetta and the Ford Focus.
The 2013 Honda Accord had a starting price of Dhs 95,000, far higher than entry-level midsize models from any other carmaker. Now it has an official base price of Dhs 85,499, bringing it in line with the basic Toyota Camry and the fleet-spec VW Passat. At the top end, the price cuts are even more massive, including for the coupe.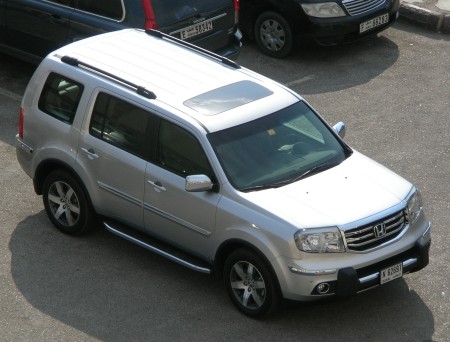 The 2013 Honda Pilot now has a starting price of Dhs 127,799, down from Dhs 135,000 earlier this year, while the top version now undercuts top-trim rivals such as the Ford Explorer and the Nissan Pathfinder by a fair margin although, admittedly, the Pilot offers slightly less features than the others.
Other models have received minor changes in price. For example, base price for the Honda CR-V remains almost the same, while the top-spec price is slightly lower. After steading going up to ridiculous levels over the years, Honda Jazz prices seem to have come down to 2009 levels, when the current version was first launched. Prices for the Honda Odyssey have actually gone up, it seems.
For all prices, specs and trims, visit the Honda buyer guide.