So we got a 2014 Mazda 6

There seems to be a tendency among "top" automotive journalists to go with the flow. They will all parrot the same things, like how class-leading the Audi A5 interior is, how easy to drift the Toyota 86 is, or how awesome the Range Rover Evoque drives. If you really knew how the media industry worked, you'd lose faith in the press forever. The latest story that's going around is how the all-new 2014 Mazda 6 is the best midsize sedan ever made. For once, there is some truth to it, although only up to a point.
The redesigned Mazda 6 looks great, for one. The 6 has always looked good, so Mazda has done well to keep that winning streak going. It's also the last remaining Japanese midsize sedan to still be built in, you know, Japan. Well, if you don't count unknowns like the Subaru Legacy and the Suzuki Kizashi.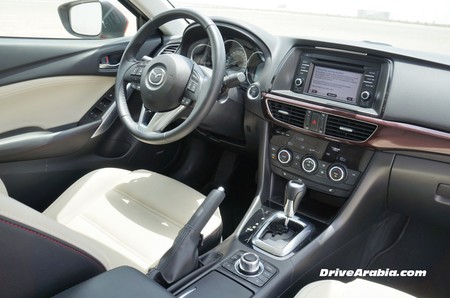 In contrast, the interior is boring, but there's a generous amount of soft-touch materials in here. It's odd because the old model's interior looked better, but used more hard-plastic cheapness.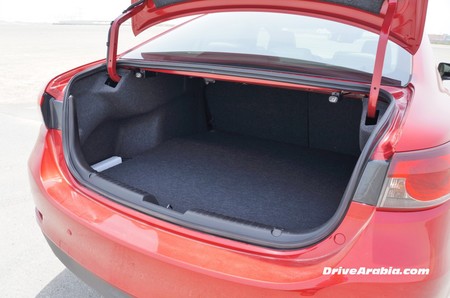 Cabin space is good, although slightly less voluminous than class-leaders such as the Toyota Camry and the Honda Accord. The boot is long, but surprisingly shallow.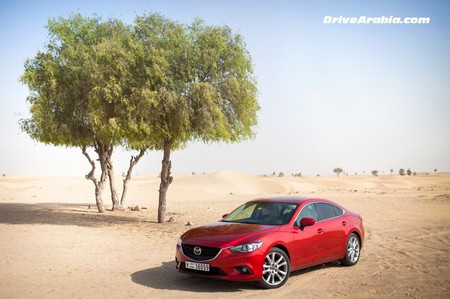 But the rave reviews about this Mazda concentrates on the drive. And on that front, it delivers for the most part, with a few glaring flaws that keep it from becoming the best family midsize sedan ever. More on that in the full review.
Road photos by Mashfique H. Chowdhury. Desert photos by Faisal Khatib.