So we got a 2014 Volkswagen Golf GTI

We drove the redesigned VW Golf recently and found it to be a pretty good car. Of course, around here, nobody cares about the regular Golf. With a huge chunk of Golf sales, up to 50% by some sources, in our region accounted for by just the pricier GTI, it's obvious from the start that the latest GTI was a hotly-anticipated car this summer.
The GTI looks just as dull as ever. Even we'd have a hard time spotting the new model unless there was an old model next to it. Still, the car is easily recognisable as a GTI, and its minimalist design cues are one of its major draws ever since Steve Jobs made minimalism cool again.
Inside, it also remains as dull as ever. There's even a bit more hard plastics in here than before, but it's functional and clean, which is all you really need.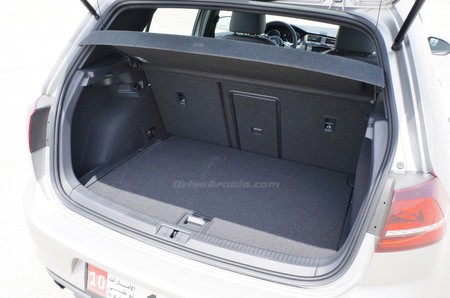 Cabin space is decent, as is the boot. No surprises here.
The new GTI fixes a lot of the old model's flaws in terms of drive, although we would've appreciated it if the changes didn't come at the cost of dumbing down some of the premium bits. More in the full review.