Long-term update: Our Range Rover gets new keys made

Back in the early 1990s, you could get a car key duplicated at any regular key-cutting shop for Dhs 10 and be happy in the knowledge that you'll always have an unlimited supply of cheap keys for your car. Then the late 90s brought with it the new-fangled transponder-chip anti-theft technologies that could not be duplicated, and the only place to get copies was from the dealer, after a month-long wait to get it shipped from the factory and after going into debt to pay for it. Then we recently heard that half the key-cutting shops in Dubai can now duplicate any key in half an hour. We just had to find out if this was true, especially since our used Range Rover came with one chewed-up key, and a new one costs around Dhs 3,000!
Back in 2010, we lost the only key to our 2005 Peugeot 307 XSI, and it cost us Dhs 900 in total to get a replacement remote key and a valet key, in addition to a 3-week wait.
But then we bought the used Range Rover, again with only one key. That time, the seller told us that he once called a key guy via his insurance company to unlock his other car, a Nissan Armada, when he got locked out. The key guy was able to make a new key for him without even needing the original!
We got that keymaster's contact, and eventually called him a couple of months ago. He quoted us Dhs 800 for a newer-style Range Rover flip-key, and an additional Dhs 150 to change the chewed-up old key's casing. We hated that old-style casing, a remnant of Land Rover's days under BMW ownership. Our 2000 BMW M Roadster had the same crappy key.
The guy came over to our parking lot, ripped open our Rooney's centre-console around the key slot, programmed something, got the keys cut at a nearby key-cutting shop, and was done in half-an-hour. The key on top is the old worn-out key, while the two below are the new ones.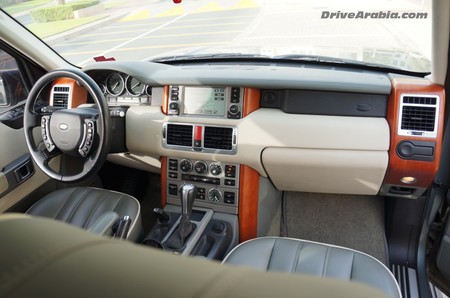 So now we have two new keys for Dhs 950. Mind you, the flip-style one is a bit fragile and it wasn't designed for use in the ignition position on our older Rooney, so some care needs to be taken to use it properly. It's also super-glued shut, so changing the battery two years down the line is going to be a pain. The standard key with the new casing works perfectly fine.
Recently, we dropped by a random key-cutting shop because my friend wanted a remote key and keyless-entry functionality for his basic Nissan Tiida that only came with central locking. They did it for only Dhs 275 in 10 minutes. That's good value right there. They even had remote-keys displayed from several common brands.
This has opened up a world of possibilities, where we don't have to worry about buying used cars with one key any more, not be afraid to get ripped off by the dealer if you lose your keys, or even upgrade the key casing in certain cases.
Original Mileage When Bought: 99,980 km
Latest Mileage To Date: 105,100 km
Latest Average Fuel Economy: 17.9 litres/100 km
Cost of Latest Problems: Dhs 950
Cost of Latest Maintenance: Dhs 0

Total Non-Fuel Running Cost Since Bought: Dhs 9430