So we got a 2013 Ford Escape

The Ford Escape used to be the meanest-looking crossover around, ready to take on anything in its path. Not that it means much to be a mean-looking crossover, because it's never going to leave the pavement. So we feel Ford made the right decision in making the Escape more "contemporary" in its styling, finally ready to take on the other pavement-pounding crossovers on equal terms.
The new Escape still looks as aggressive as a crossover can look, and that ride height will never let on that this is only a front-wheel-drive version.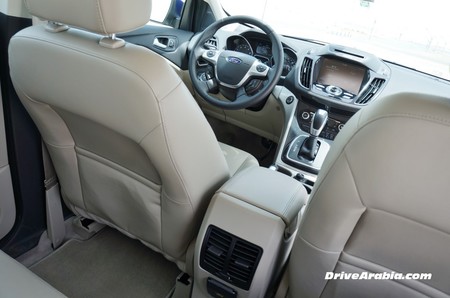 Inside, Ford goes for the Star Trek theme that might appeal to some, but put off others. It comes with the SYNC system, which we've tried to avoid using as much as possible, other than for setting up the Bluetooth phone. We're sure it gets easier to use with time, but we lack the time to fiddle with it at the moment. The Escape also sets some kind of world record for most buttons on a steering wheel.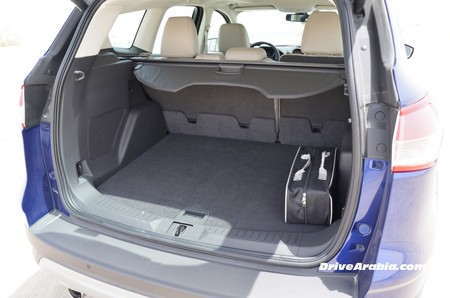 The interior is very spacious, as is the boot. Our test car has that swing-your-foot-under-rear-bumper-and-tailgate-opens-automatically feature, and Ford remains the only one to offer it in a GCC-spec crossover we believe.
The Escape still isn't the car that would convert us to crossover-lovers, but it is a step in the right direction in various aspects. One of those steps is its handling prowess. But more on that in the full review.