So we got a 2013 Bentley Continental GT V8

It's been more than a year since Bentley launched the V8 version of the Continental GT. Up until now, we've only been snagging test-drives of the various W12 models, and figured the V8 wouldn't be as good as the pricier versions. But boy were we wrong.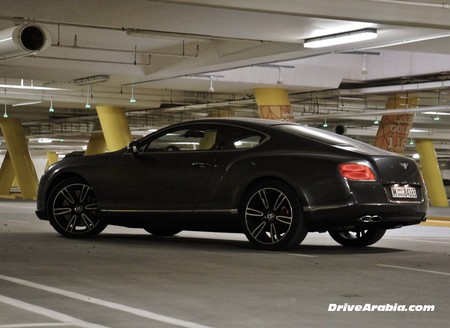 In terms of styling, the V8 version looks largely the same as the W12 ones, but comes with a black grille, a more aggressive front bumper, unique "8" exhaust tips and, as if hinting at its potential, red "B" badges.
As with any Bentley, even the V8's interior can be customised as much as the catalogue allows. We actually liked the trim options picked in this test car more than than in the W12 Speed we drove a few months ago, such as the quilted leather door inserts instead of wood, and the carbon-fibre dash inserts surrounded by red upholstery.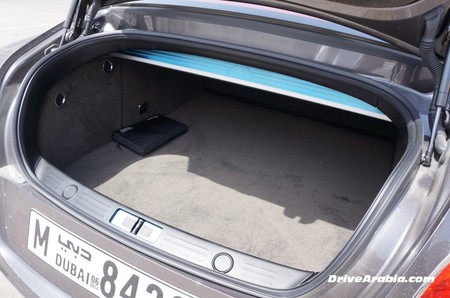 In terms of practicality, you can squeeze in short people or kids in the back. But the fully-carpeted boot is pretty sizeable.
Switching to a smaller engine means only 25 kilos of weight-savings off the front axle, but Bentley retuned the suspension and turned it into a surprisingly better-balanced car. It's barely slower than the W12, and easier to chuck around. This grand tourer is still an imposing car, especially compared to our own Jaguar XK, but who would've thought less is more? You could buy a Range Rover Evoque with the amount of money you save too. More in the full review.