So we got a 2014 Jaguar XJ L V6

The current Jaguar XJ is one car that we've always been interested in trying out, but had been delaying for one reason or another. We did drive one briefly a year ago, but it was a 240 hp 3.0-litre V6 version that was somewhat underwhelming. However, the entire range underwent an engine upgrade for 2013, so a "V6" badge on the fenders now means there's a 340 hp 3.0-litre supercharged motor under that long bonnet. As we found out, that makes a huge difference.
The XJ is one full-size sedan that manages to look special for a, well, a full-size sedan. With previous work that included the Aston Martin DB9 and the Jaguar XK, designer Ian Callum's still among the most creative in the industry. It looks like a Jaguar, and yet somehow manages to look different from other Jaguar models, steering clear of the one-size-fits-all nonsense churned out by BMW and Audi nowadays.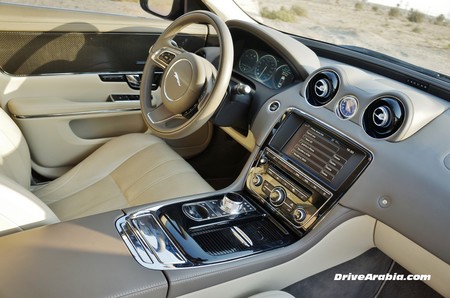 Inside, the wraparound feel from the driver's seat gives off a sports-car vibe, though still spacious by any measurement. All the tech is bang up-to-date, and the console features Jaguar's trademark pop-up rotary-dial gear selector.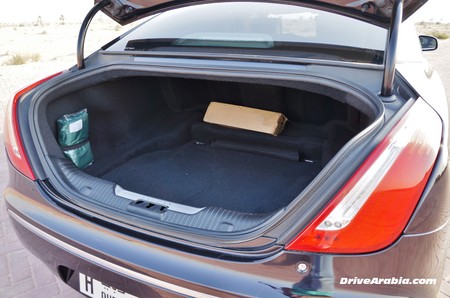 There's no shortage of space in the back seat, especially since this is the long-wheelbase XJ L model. The boot is of a decent size, but not as voluminous as you'd think in a car this size, as seems to be the trend with all cars that feature reclining rear seats.
But getting back to the engine, the supercharged V6 is an excellent engine. It's all the motor you'll ever need, fast when the power is called upon, and economical when sanity prevails. More on that in the full review.