Aston Martin posts huge loss, cancels Cygnet

Exotic carmaker Aston Martin has posted a relatively huge loss, due to sliding sales figures for their sports cars and the failure of the Cygnet supermini.
According to the Financial Times, Aston Martin is struggling to keep up with uber-luxury rivals who are well-funded by mass-market manufacturers. The British carmaker is currently owned by Kuwaiti and Italian private-equity firms, neither of whom are willing to pump in as much money into development costs as they would need.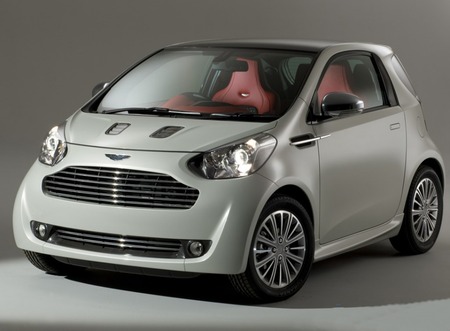 The long-running brand also had to write off assets related to the Aston Martin Cygnet, a three-door "luxury" city car unveiled in 2009 that was clearly based on the Toyota iQ that costs less than half as much. The Cygnet has now quietly been cancelled.
Aston Martin reported 2012 revenue down 9% to US$ 736.6 million, and a pre-tax loss of US$ 39.3 million. In 2011, the losses amounted to US$ 33.9 million. The carmaker continues to blame the fall in revenue to the recession, although none of its rivals seem to have any similar complaints.
Aston Martin recently agreed a "technical partnership" with Mercedes-Benz in July, which is set to give them access to AMG engines and engineering in exchange for a stake in Aston and a seat on its board. The last time Mercedes-Benz "partnered" with a carmaker, namely Chrysler, it didn't end well for the Americans. But at this point, Aston Martin is stuck with outdated products dating back to the DB9 a decade ago, when it used to be owned by Ford, so anything that helps reduce development is welcome.