Volkswagen Passat 2015 revealed, maybe not for UAE & GCC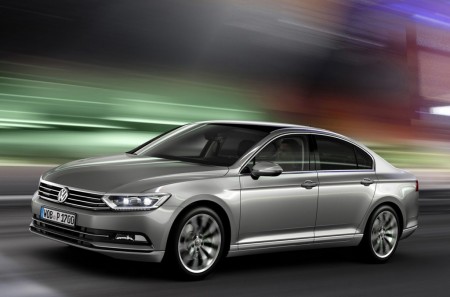 This here is the 2015 Volkswagen Passat sedan. Also available in wagon as well as R-Line form, it is clearly the European version rather than the larger American one. Which means it may not come to the UAE.
This fully-redesigned European one features a new corporate front-end, a new interior style and a general re-do of all the car's lines, as well as a range of small turbo engines from the Golf range. The GCC region will get the larger American version, which is due for a refresh in a year, and will be larger and likely with simpler non-turbo engines.
Fret not, at least we still get the Volkswagen CC from Europe, which will likely get its own refresh based on the new Euro-spec Passat.
For current prices and specs, visit the Volkswagen buyer guide.