2016 Hyundai Elantra leaked
Pictures of the 2016 Hyundai Elantra has leaked online early, ahead of its official debut next month at the Seoul Motor Show. Hyundai, however, did recently reveal a few teaser images already of the exterior and interior.
The all-new model features a large new front grille, projector headlamps with integrated indicator lamps, along with large air intakes and vertical LED daytime running lamps in the bumper. The photos on the factory floor show the Avante, which is the Elantra's Korean-spec cousin. Inside, the cabin design seems to take design cues from the latest Hyundai Genesis.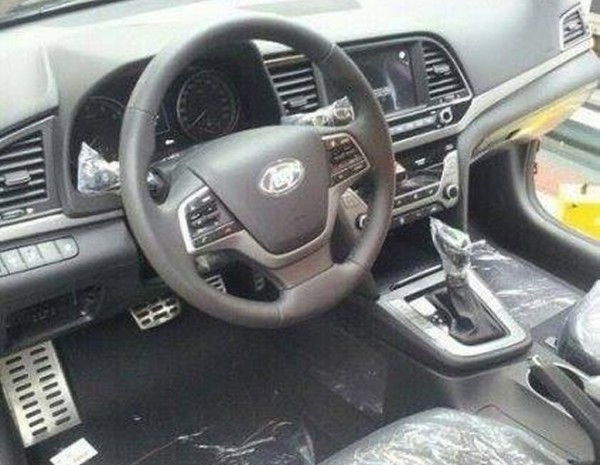 Under the hood, it is mostly likely the old engines will carry over from the current model to the new model in this region, which includes 1.6-litre, a 1.8-litre and a 2.0-litre, depending on the country. Whether the 174 hp turbocharged 1.6-litre 4-cylinder engine will make it to this region remains to be seen.
The 2016 Hyundai Elantra should make it the UAE, Saudi Arabia, Qatar and other GCC markets before the end of the year.
Keep track of the latest prices and updates in the Hyundai Elantra buyer guide.