McLaren 570GT Grand Tourer debuts as softer 570S cousin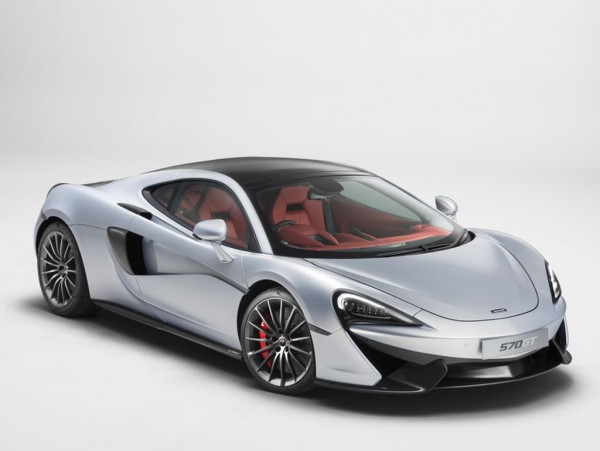 Using a McLaren as a daily driver was a distant dream for the ones who could afford one. Until now. McLaren has come up with a softer and less hard-core version of its 570S supercar to produce the new 570GT which is made with everyday use in mind, with changes to the roof, rear wing and rear deck.
The car comes with an adequate 350 litres of boot space which is accessible through a side-hinged rear glass hatch. The car is also made to be softer so as to ensure that long weekend getaways won't come at the price of a broken spine. In order to hike the degree of comfort, McLaren have fitted the GT with a panoramic sunroof, soft-close doors, leather covered parcel shelf, electronic steering column and seat adjustment, extended interior trim into the hatchback and a 1,280-watt, 12-speaker Bower & Wilkins stereo system as standard. There's finally even a glove-box.
And just like the 570S, there are two trim levels for the 570GT. All the new aluminium parts and the trim have added 36 kilograms to the total weight of the 570S which have added 0.2 seconds to the 0-100 kph timing, which measures in at 3.4 seconds. The 0-200 kph timing gets increased by 0.3 seconds as well. But the top speed remains at 326 kph.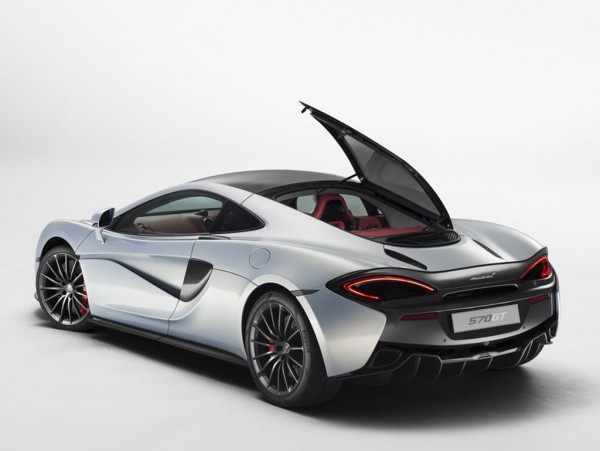 For the firepower, the 570GT relies on the same M838TE engine – a 4.0-litre, 90-degree, quad-cam, dry-sump, twin-turbo V8 which pumps out 562 hp and 599 Nm of torque. The engine is mid-mounted and mated to a 7-speed, dual-clutch, semi-automatic transmission to channel this power to the rear wheels. The chassis has been tweaked to adapt to the new GT trait.