Top 10 most researched new cars in UAE for Ramadan 2016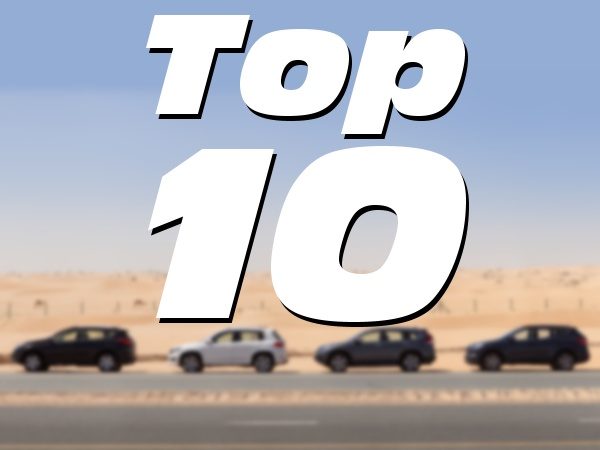 A belated Ramadan Kareem to everyone. As the most popular website among real car shoppers, we are in a good position to see exactly what people here are interested in buying, simply by looking at our internal stats. Our site is especially popular in the UAE, as Dubai is our home base. So here's a rundown of the top ten cars being researched the most on DriveArabia.com this Ramadan in the UAE, which is where 200,000 of our 500,000 unique visitors come from every month.
Nissan Patrol


This one is a real surprise. In the last couple of years, our top searched cars alternated between Toyota's Corolla and Prado. Suddenly everyone's looking at Patrols this Ramadan. Maybe it's because we just picked one up and gave it our stamp of approval with our own money?
Toyota Land Cruiser


This one is a surprise too. Usually the Land Cruiser is further down on our list, after the Prado. Maybe people are cross-shopping these with the aforementioned Patrol. It's unfortunate that we never even got to try the new facelifted model, so we have no feedback on it.
Toyota Land Cruiser Prado


Finally, some sense of normalcy prevails. The Prado enters our list lower than in previous years, but still the king of its segment. We never tried the current one which got that weird facelift a couple of years ago, but we assume it's the same as the competent version before it.
Honda Civic


There is a lot of hype surrounding the new Civic, so it is no wonder that the compact sedan is suddenly on everyone's radar again. It's a good overall package, held back in the sales charts by price alone, but the new ones are somewhat-almost-kind-of worth the price of admission.
Toyota RAV4


The RAV4 is doing rather well nowadays against the Korean onslaught it seems, at least during this month where Toyota has some strong special offers. This may sound like a broken record, but we haven't driven the facelifted new RAV4 either, but we believe it is largely the same as the previous model.
Mitsubishi Pajero


Of course the Pajero had to be on our list. Whether it's Ramadan or Christmas, there's always one offer or the other going on with this legendary 7-seater midsize SUV that's quickly approaching a decade of production in its current form. And it remains the best value for money in its segment.
Toyota Corolla


The stalwart of the compact sedan segment has dropped several spaces this year, even with a new "Sport" model joining the range that we haven't driven yet. Clearly there is a shift in consumer behaviour as most people are gravitating towards SUVs this year, but the Corolla still leads in its niche on our chart.
Toyota Fortuner


Finally, this is a Toyota that we actually have driven, and it deserves all the attention it is getting. While still too truckish for our tastes, the offroad-ready Fortuner is better in every possible way compared to its popular predecessor, and can now be had with numerous luxury features on the top version.
Hyundai Tucson


We can't figure out why the first Korean on this list only appears in 9th place, but it is the best of the Korean lot. The new Tucson is definitely worth a look as it is hard to find any faults with it. But in our current economic climate, it seems most people are once again gravitating towards safe high-resale-value choices from Japan.
Ford Mustang


Economic downturn or not, there is always a market for the Mustang, and the new one somehow managed to beat the Jeep Grand Cherokee, the Mercedes-Benz C-Class and the Renault Duster to sneak onto our list as the only sports-car entry. We suspect the decision to buy a Mustang usually comes from the heart and not from the head.
For full prices and specs on these cars, visit the Ultimate Car Buyer Guide. Tell us if you've sprung for one of these cars and why. Did we influence your decision in some way?