Long-term update: Our Honda S2000 gets Batt-Mobile battery replacement on the spot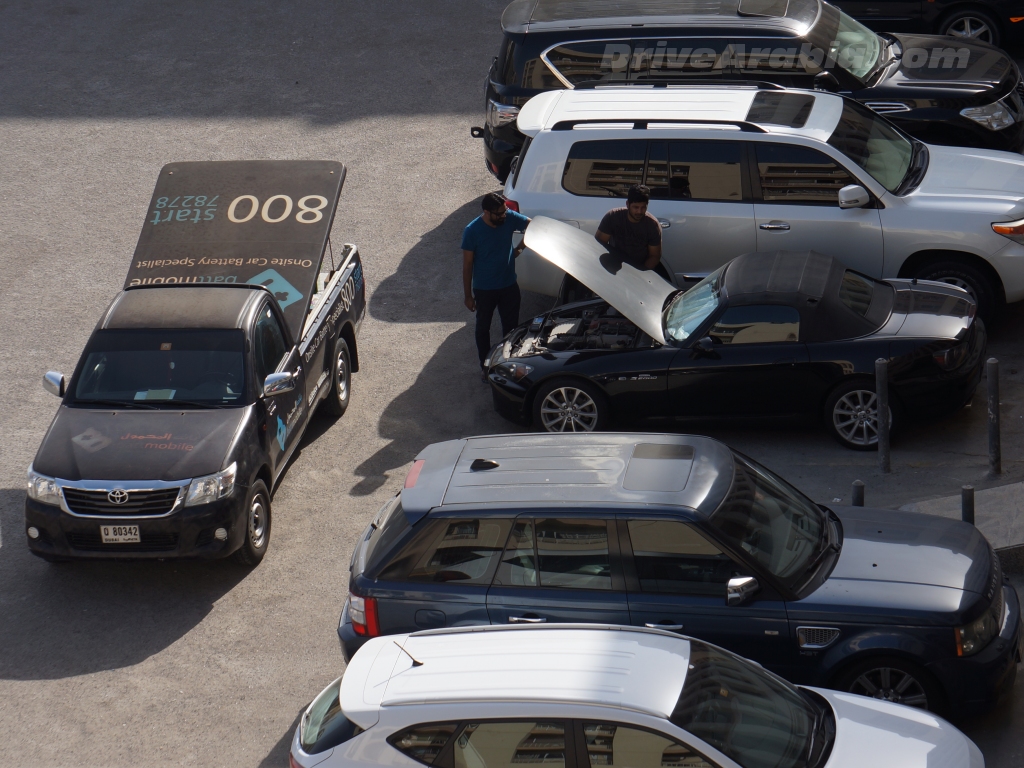 Our Honda S2000's battery wasn't holding charge as well as it should, so when it finally died after just over a year, we called in our buddies at Batt-Mobile to replace the battery right down in our parking lot.
Batt-Mobile has spruced up their operation since the last time we used them, now offering a credit-card payment option and a larger selection of batteries. The company's truck appeared within the hour, advertising their new phone number 800-START (800-78278).
This time we got an Amaron battery with 18 months warranty for Dhs 400 which included delivery and installation charges. Let's see how long this one lasts.
Original Mileage When Bought: 14,900 km
Latest Mileage To Date: 24,050 km
Latest Average Fuel Economy: 13.5 litres/100 km
Cost of Latest Problems: Dhs 0
Cost of Latest Maintenance: Dhs 400

Total Non-Fuel Running Cost Since Bought: Dhs 8270