Long-term update: Chrysler 300 SRT dealer service costs in UAE
Our Chrysler 300 SRT, which we bought a couple of months ago, had actually gone for its first service just before we bought it, while it was still under the previous owner's name. We paid for it ourselves, so here are some of the costs associated with owning an SRT.
The car went in for service when it had about 9,650 km on the clock.
The brake rotors were warped so badly that the steering wheel used to judder even under light braking. The previous owner bought the car in that condition a few months prior. It had also never been serviced since new, which was in late 2015, but the car runs fine.
The 300 SRT comes with slotted brake rotors between those four-piston Brembo calipers up front. Apparently these discs cannot be skimmed. Each front disc cost Dhs 705 at the dealer, with labour at Dhs 240. That's Dhs 1650 in total, lower than we expected.
The claimed GCC service intervals for any SRT model is at every 5,000 km or 3 months, with the only explanation being it has a "high-performance" engine. The listed price for a 5K service is Dhs 780. Since our mileage was already at 9,650 km, we went for the 10k service, listed at Dhs 1040 on the dealer website, which adds a few more checks, lubricates various hinges and tops up some fluids.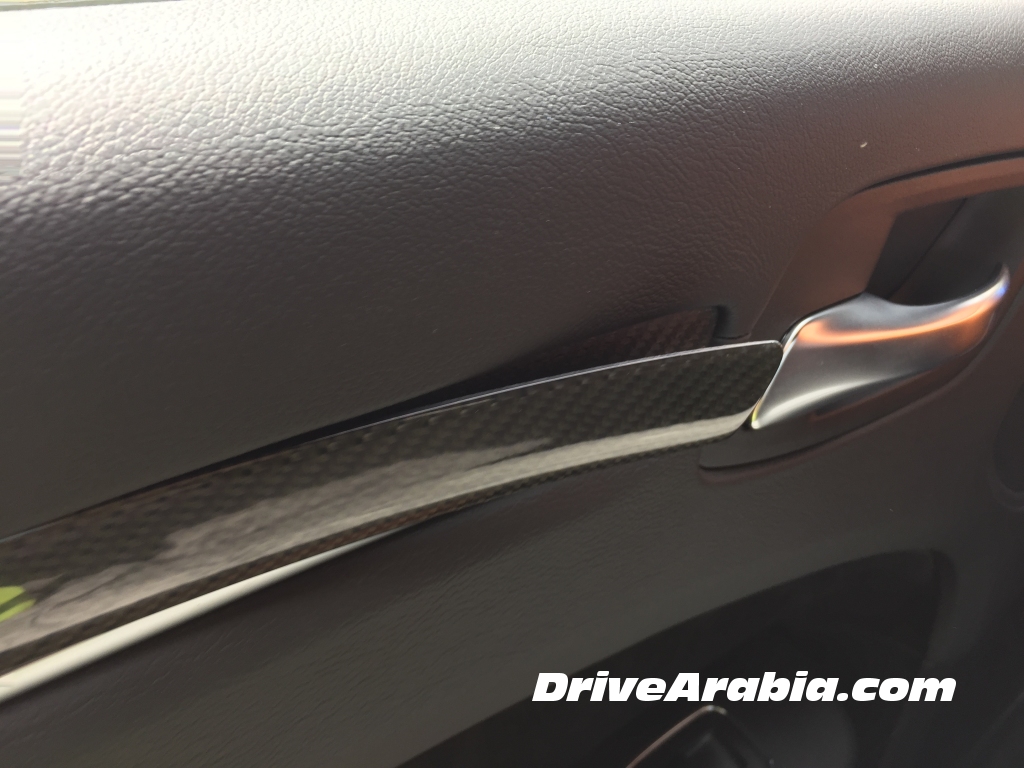 A carbon-fibre door trim piece had come off and a dashboard panel was warped, so we asked for those to be changed under warranty. The service advisor told us they changed both, but only changed the door trim piece, so we will have to address that in the next service. We got a free wash though.
After discounts and such, the final bill came up to Dhs 2350. Three months flew by quickly and the next service is already coming up.
Original Mileage When Bought: 9,010 km
Latest Mileage To Date: 10,188 km
Latest Average Fuel Economy: 17.7 litres/100 km
Cost of Latest Problems: Dhs 0
Cost of Latest Maintenance: Dhs 2350

Total Non-Fuel Running Cost Since Bought: Dhs 2350