2018 Suzuki Swift Sport comes with a new engine
Many months after revealing the new generation Suzuki Swift hatchback and sedan, Suzuki took the covers off their hot-hatch offering, the 2018 Suzuki Swift Sport, at the 2017 Frankfurt Motor Show. The 2018 Suzuki Swift Sport gets an aggressive yet sporty styling which not only looks good but also helps in improving aerodynamics. The front bumper gets a new lip and a new design for the honeycomb grille.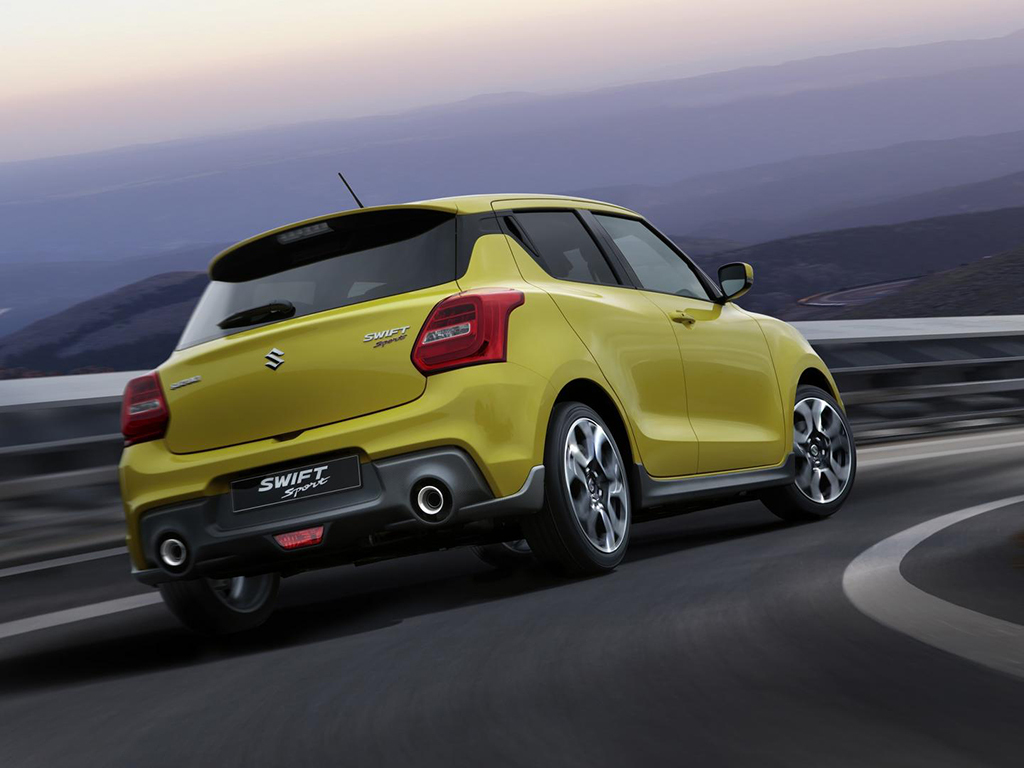 The most prominent feature at the sides are the 17-inch polished alloy wheels. The detailed diffuser at the back, along with the dual exhaust tips enhances the sportiness of the car. It also gets a roof-mounted spoiler that helps the Sport get a better grade in aero-science. The body comes finished in a Champion Yellow shade that is reserved for the Sport. All other colours from the regular Swift's colour palette will also be offered.
The new Swift Sport, just like the normal Swift, is built on a new platform that helps in saving weight. The 2018 Sport cuts down on the fat for this year to shave off 80 kilos from its predecessor's weight. It weighs just 970 kilos.
The main changes reside under the hood. Out went the old naturally aspirated 1.6-litre petrol engine to make room for a new 1.4-litre turbo unit. The new mill churns out 138 hp and 230 Nm. The engine is mated to a six-speed manual which is carried over from the old model, albeit with some minor improvements. The GCC will probably get a CVT automatic, as before.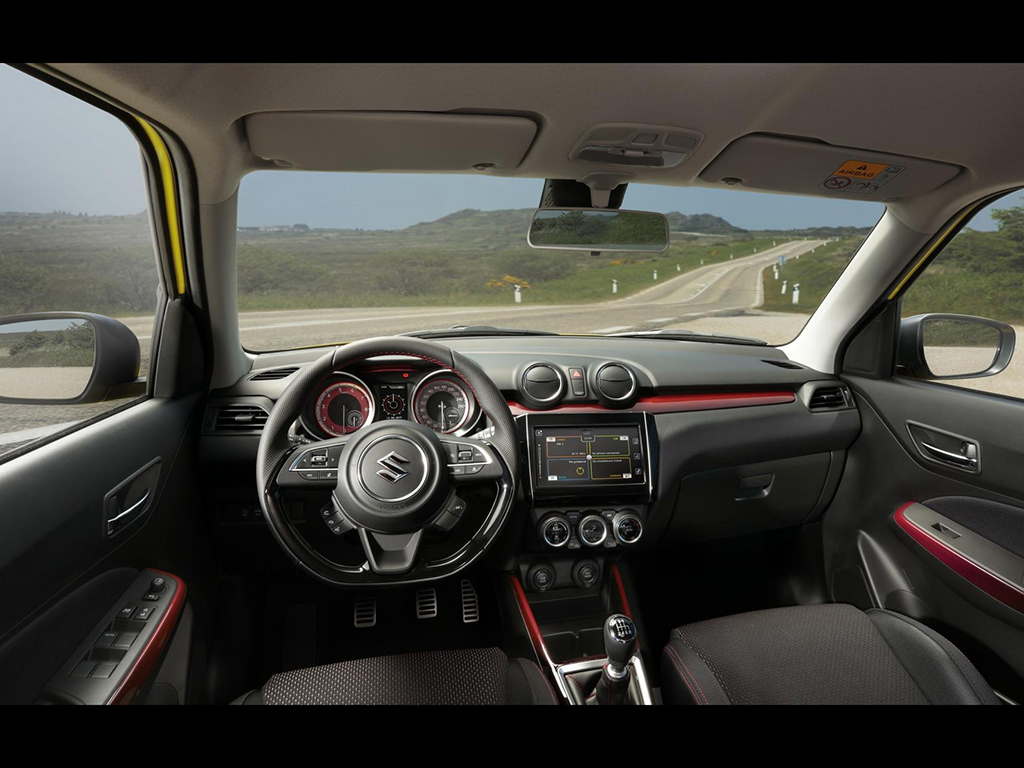 The interior gets a pair of semi-bucket seats with red stitching that can also be found on other surfaces like the steering wheel and the gear lever. The 7-inch touchscreen infotainment system supports Android Auto, MirrorLink and Apple CarPlay. The 2018 Swift Sport also comes with a bunch of safety tech like Lane departure warning, weaving alert function, high beam assist and adaptive cruise control.
The redesigned regular Swift just went on sale in the UAE, so the Sport will likely show up next year.
Keep track of prices and updates in the Suzuki buyer guide.