Mazda CX-8 SUV revealed, but only with a diesel
Adding to the crowded crossover market, Mazda revealed their 4th crossover offering, the Mazda CX-8 for the global markets, but it comes only with a diesel motor under its hood. The seven-seater CX-8 aims to be an oil burner alternative to the petrol-only CX-9 model.
Despite being a tiny bit shorter than the CX-9, the CX-8 sports the same wheelbase so interior space is good. Compared to the CX-9, the CX-8 is shorter and lower as well. The suspension is borrowed from the bigger CX-9 with slight adjustments.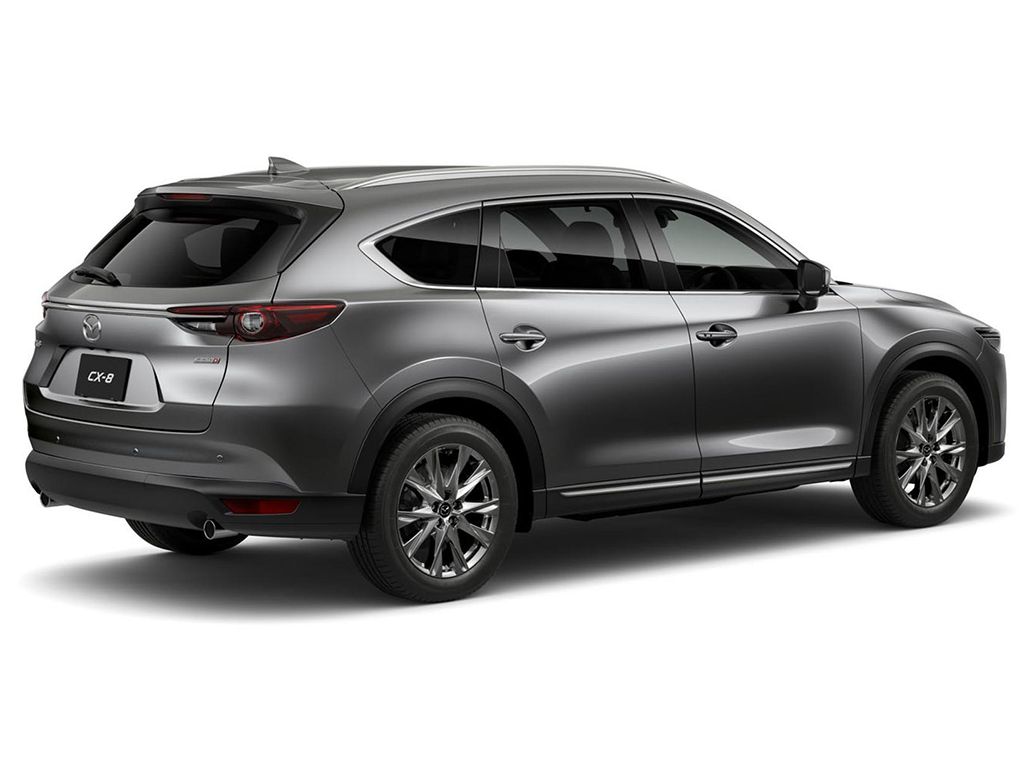 Under the hood, a 2.2-litre turbodiesel engine resides, which puts out 188 hp and 450 Nm of torque. A 6-speed automatic transmission handles the delivery of this power to either the front wheels or an optional AWD setup. This system is coupled with the G-Vectoring Control system which controls the engine's torque based on the steering inputs.
It is highly unlikely that the CX-8 will be offered in the UAE, Saudi Arabia or other GCC coutries, due to the diesel-only nature and its closeness to the CX-9 SUV. The CX-8 is being sold in Japan and Australia, where the CX-9 is considered too big.