2018 Renault Megane RS revealed, but will it come to the GCC?
Hot on the trails of the Ford Focus RS and the VW Golf GTI, comes the 2018 Renault Megane RS. The French carmaker finally lifted the covers off their highly anticipated model at the 2017 Frankfurt Motor Show after countless spy photos and leaks. The 2018 Megane RS comes with an engine from the recently revealed Alpine A110 Sports car. A more powerful Trophy version is expected to follow it soon.
The Renault Megane RS is finished in an exclusive shade of Volcanic Orange. The front bumper is tweaked to contain a larger air intake, chequered flag styled fog lights and a Formula 1 inspired blade finished in satin Gun Metal Grey. Another pair of vents is placed right behind the front wheels.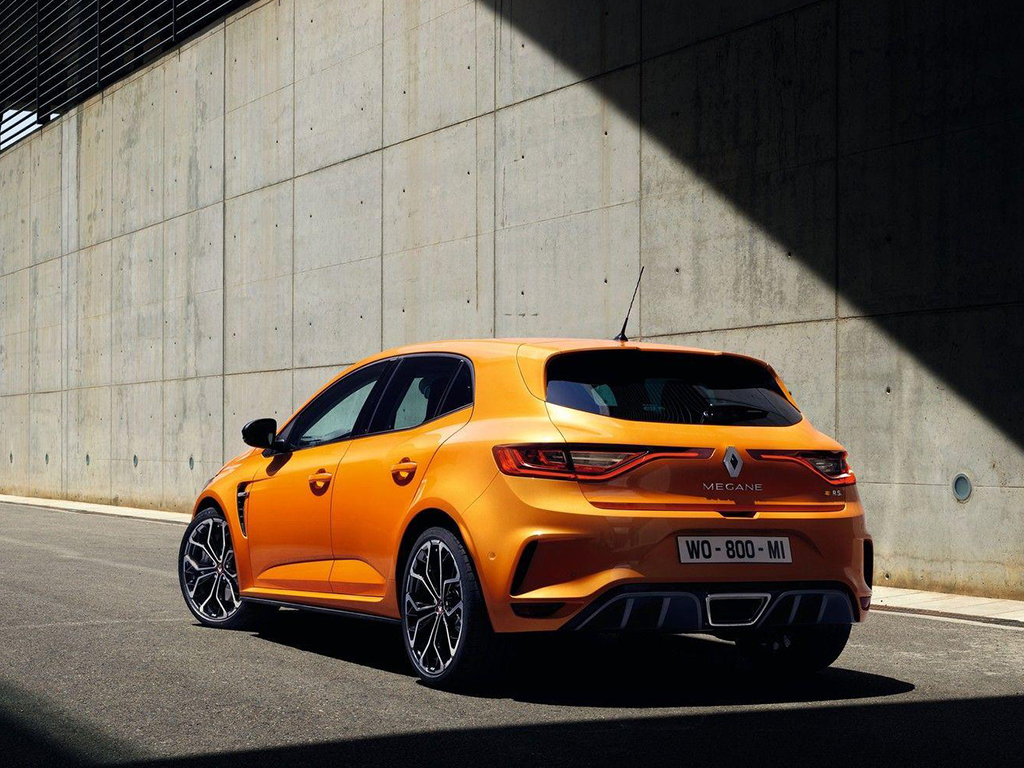 The Megane RS ditches the current 2.0-litre petrol engine for the 1.8-litre turbocharged engine from the Alpine A110. This puts out 280 hp of power, 390 Nm of torque and will be mated to two different gearboxes. The customers can choose between a 6-speed manual or a dual-clutch automatic gearbox which comes with paddle shifters and launch control. The Trophy version is expected to offer 300 hp when it arrives sometime later.
In order to put a rein on this power, the 2018 Megane RS comes with 4Control four-wheel steering and hydraulic compression stops at the front and rear. The chassis can be tuned in two different ways, called Cup and Sport. Optional bi-material cast iron and aluminium discs can be chosen to replace the 355mm front discs that come as standard.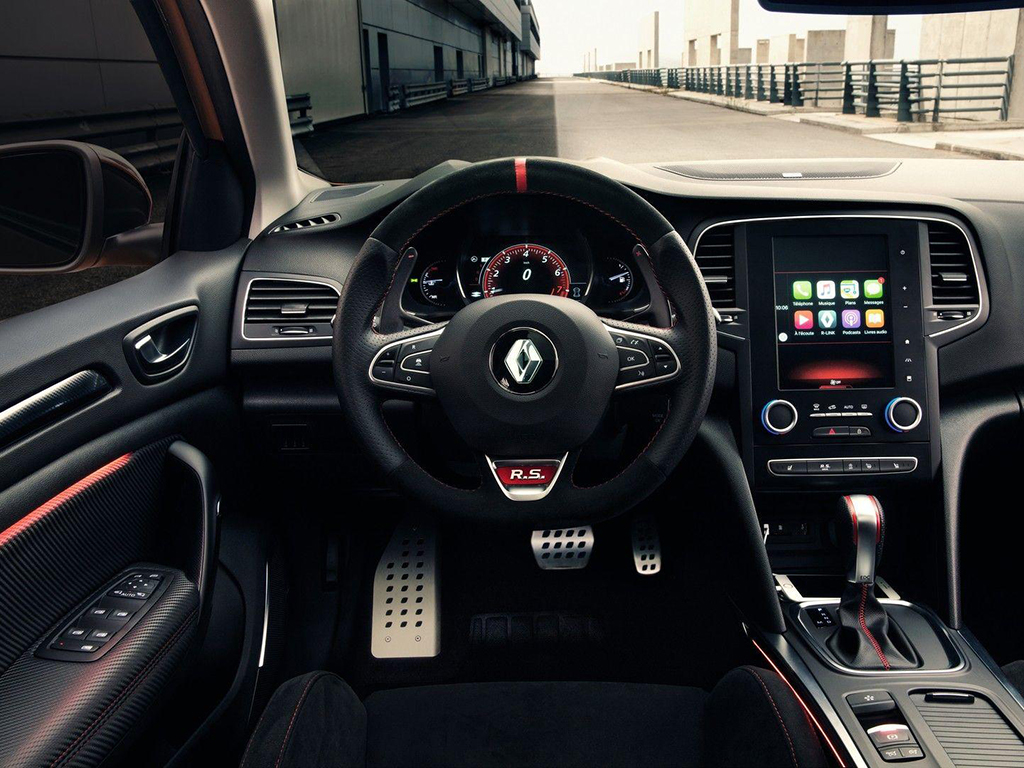 The driver can choose between five driving modes, Comfort, Normal, Sport, Race and Pro, to adjust their car according to their wishes. A bunch of safety systems has sneaked in as well, which includes adaptive cruise control with active emergency braking, lane departure warning, blind spot warning, reversing camera, and park assist.
Orders for the 2018 Renault Megane RS will be opened up in early-2018 for the European markets. There is a tiny chance it could arrive in UAE, Saudi Arabia and other GCC markets in a couple of years as a halo model, unless the Renault Duster continues to be the main focus of the brand in our region.
Update: The 2018 Renault Megane RS is confirmed to come to the GCC in June 2018.