2018 Mercedes-Benz Sprinter arrives in 1700 configurations
Mercedes Benz introduces a front wheel version of its third-generation Sprinter van which will join the rear and all-wheel driven models. This increases the available configurations of the Sprinter to more than 1700.  
The front wheel drive version of the Mercedes Benz Sprinter can carry 50 kilograms of extra luggage when compared to the rear-wheel drive models. The van can be had with a 9-speed automatic or a 6-speed manual gearbox.
There are now more than 1700 available configurations of the Mercedes Benz Sprinter if we take body styles, lengths, load weights, roof heights and other parameters into account. The van is available as a panel van, tourer, pickup, chassis cab, bus or a traction cab. The maximum load it can carry is 5.5 metric tons of weight.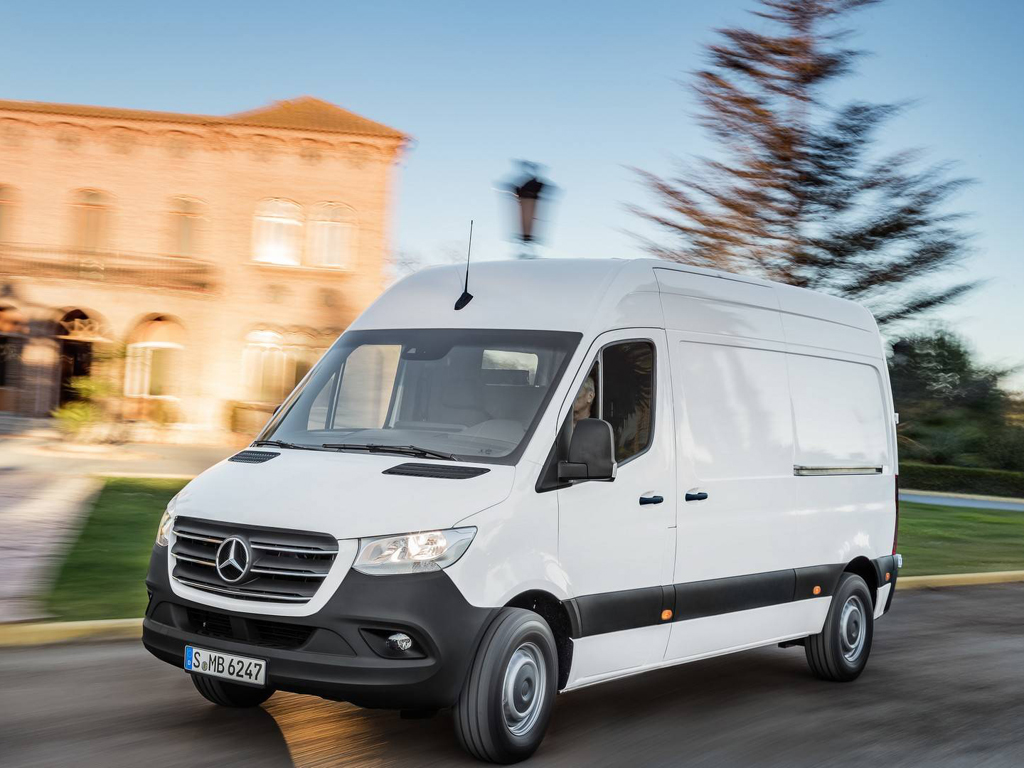 Visually, the third-gen Sprinter does not look worlds apart from the older model. The front grille is larger and the headlamps are made to squint a little bit more and that's pretty much it.
Inside, the Sprinter uses the MBUX Infotainment system from the A-Class. It also offers the Mercedes PRO connectivity that will allow fleet owners to manage and monitor their vans. There is a reverse camera with 360-degree view that should make maneuvering the massive van much easier.