Manufacturer recalls for May 2018
These are the recalls that were announced during the month of May. They are pretty major ones and affect hundreds of thousands of owners.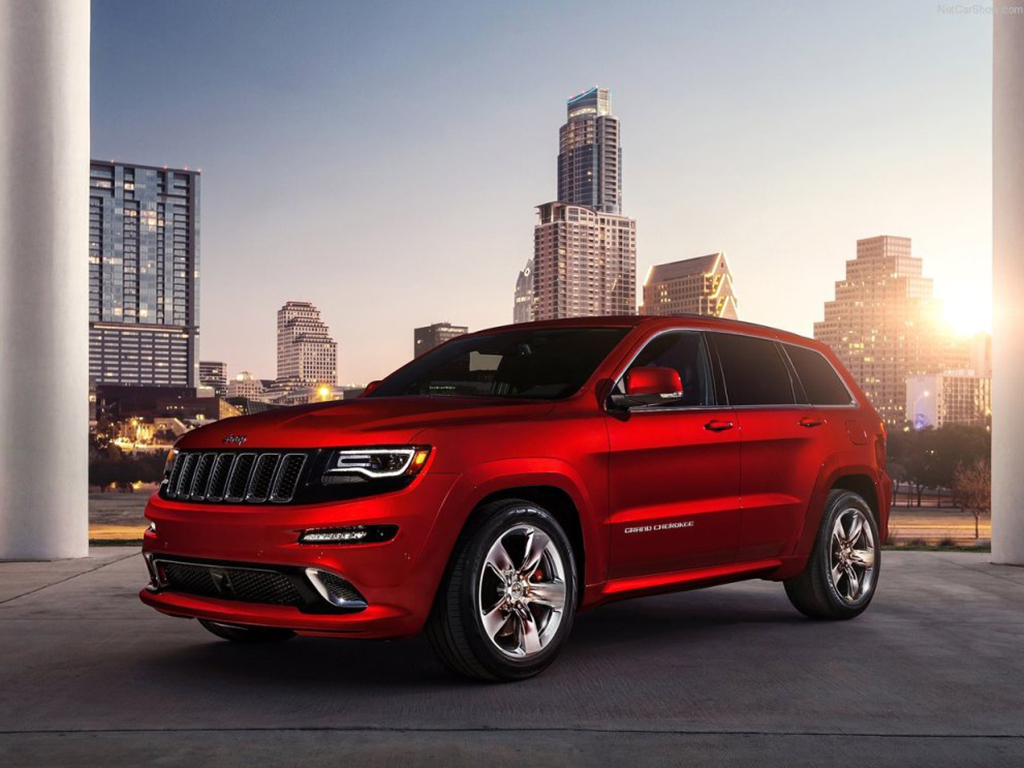 FCA recalls around 4.8 million vehicles in the U.S. as the cruise control system in them might not disengage even if the driver presses the brake pedal or manually turns it off. The affected vehicles are 2015-2017 Chrysler 200, 2014-2018 Chrysler 300, 2017-2018 Chrysler Pacifica, 2015-2018 Dodge Challenger, 2014-2018 Dodge Charger, 2014-2018 Dodge Journey, 2014-2018 Dodge Durango, 2014-2018 Jeep Cherokee, 2014-2018 Jeep Grand Cherokee, 2018 Jeep Wrangler, 2014-2019 Ram 1500, 2014-2018 Ram 2500, 2014-2018 Ram 3500, 2014-2018 Ram 3500 cab chassis, and 2014-2018 Ram 4500/5500 cab chassis. Drivers are advised to put the vehicle in Neutral, apply the brakes and slot it into park once the vehicle has stopped. It is unclear when the recall will be applied to the GCC.
BMW has announced a recall that affects over 300,000 cars as these cars are prone to cutting out their engines while they're being driven. It includes models like the BMW 1 Series, 3 Series, Z4 and the X1 built between March 2007 and August 2011. This comes as a follow-up to the recall involving 370,000 cars that BMW agreed to do last year but delayed indefinitely.
According to a report by Reuters, Volkswagen Group's Porsche has been ordered to recall 60,000 diesel Cayenne and Macan SUVs as Germany's Transport Ministry, the KBA, discovered that these vehicles are fitted with some sort of cheat devices that help them comply with the emission regulations. Porsche is yet to comment on this development. It was believed that Porsche is going to remove diesels from its lineup after they take out the current diesel from sale, but the company's sales chief Detlev von Platen said to a newspaper back in March that the company will be committed to diesels in the future.
VW Group issued a warning to owners of more than 400,000 VW and Seat owners due to a seat belt issue. When the car is housing three passengers at the back, the middle seatbelt buckle will press on the buckle of the left passenger when the car takes a high-speed left turn. This can undo the seat belt. The models affected include the latest version of the VW Polo, Seat Ibiza, and Seat Arona.
Lamborghini's ultra-rare Centenario hypercar has to make a run back to the factory due to the puniest of reasons, a sticker. Yes, you heard that right. NHTSA has found that a safety label on the car gives a wrong gross vehicle rating and this has initiated a recall that spans over 11 vehicles in the US. Lamborghini will replace the sticker free of cost.
Exactly 305 examples of Porsche's flagship hypercar, the 918 Spyder is being called back as the connecting shafts for the suspension control arms are prone to developing cracks. Porsche calls it "cathodic stress corrosion cracking". Though we don't know what it means, we know that Porsche is readying replacements for the affected vehicles as the problem may affect the vehicle's long-term reliability. They will replace the faulty parts with stronger ones.
Contact your local dealer for more information, keeping in mind that it takes months for dealers here to acknowledge recalls.