First drive: 2019 Volkswagen Teramont in Oman
With the crossover market booming over the past decade, with 7-seater options particularly popular in the U.S. market, Volkswagen finally jumped on the bandwagon and created the Teramont, their largest SUV. Built in the States and known as the Atlas over there, the Teramont is a logical addition for the GCC market as well, even if it is confusingly placed between the Tiguan and the flagship Touareg in terms of price.
Looking at the exterior, the design has been kept conservative, with a prominent front grille and boxy styling giving it a slightly rugged look. The squarish shape also enabled Volkswagen to provide more room for the interior.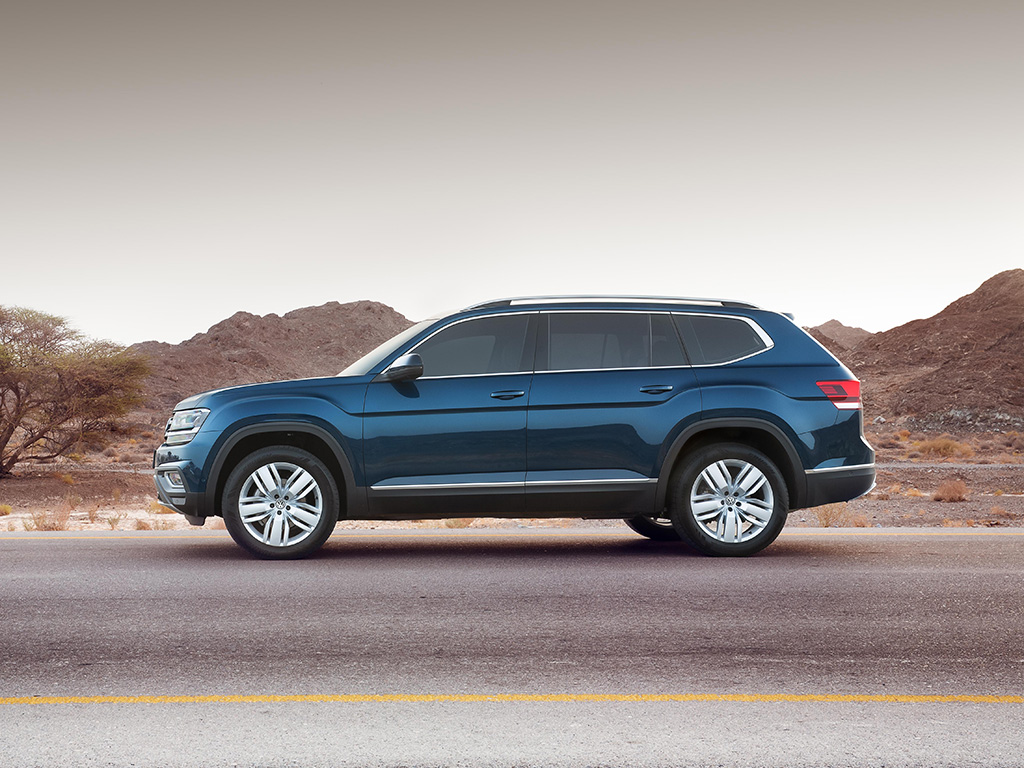 Inside, things are kept simple, with functionality and practicality given priority over style. The infotainment on our top option SEL model was easy and simple to understand and use. It comes with Apply CarPlay so just plug and play to connect your phone. The front seats are big and comfortable, so long drives won't cause much fatigue, but spirited cornering might have your bottom slip sideways a bit.
Unfortunately, the second and third row seats are not as cushioned as the front seats. The third row seats on the 7-seater Teramont are acceptable, but you might hear a few moans from taller people during longer journeys. However, the second row can be pushed forward to create more legroom.
The cabin is relatively quiet, letting some wind noise through only at speeds above 100 kph.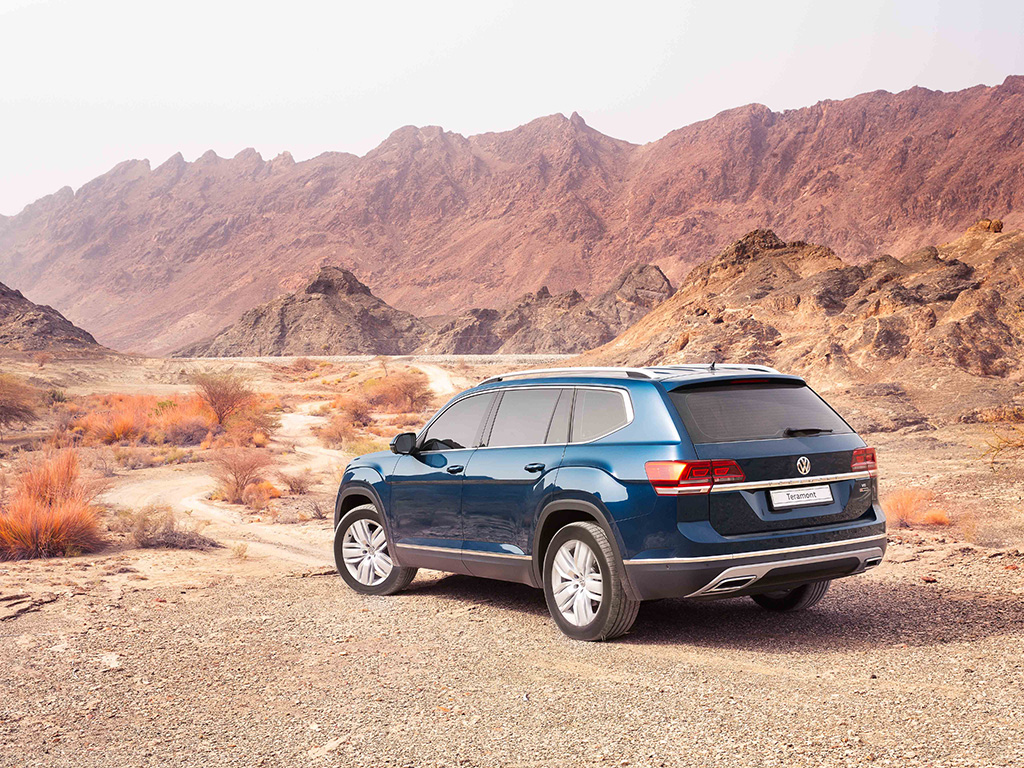 Under the hood, our tester was equipped with VW's tried-and-tested 280 hp 3.6-litre V6 engine, connected to a 8-speed automatic transmission. It won't be winning any drag races with a 0-100 kph time of 8.2 seconds, but there is enough torque to get the job done in regular driving and some minor off-road wadi drives.
Fuel economy is average, with a combined rating of 11.7 l/100 km.
The suspension tuning is the winner here, understandably more towards the comfort side, but it does not feel floaty. These things are not meant for aggressive cornering but body roll isn't too bad either, and the Teramont comes with decent tyres which offer good grip on tarmac.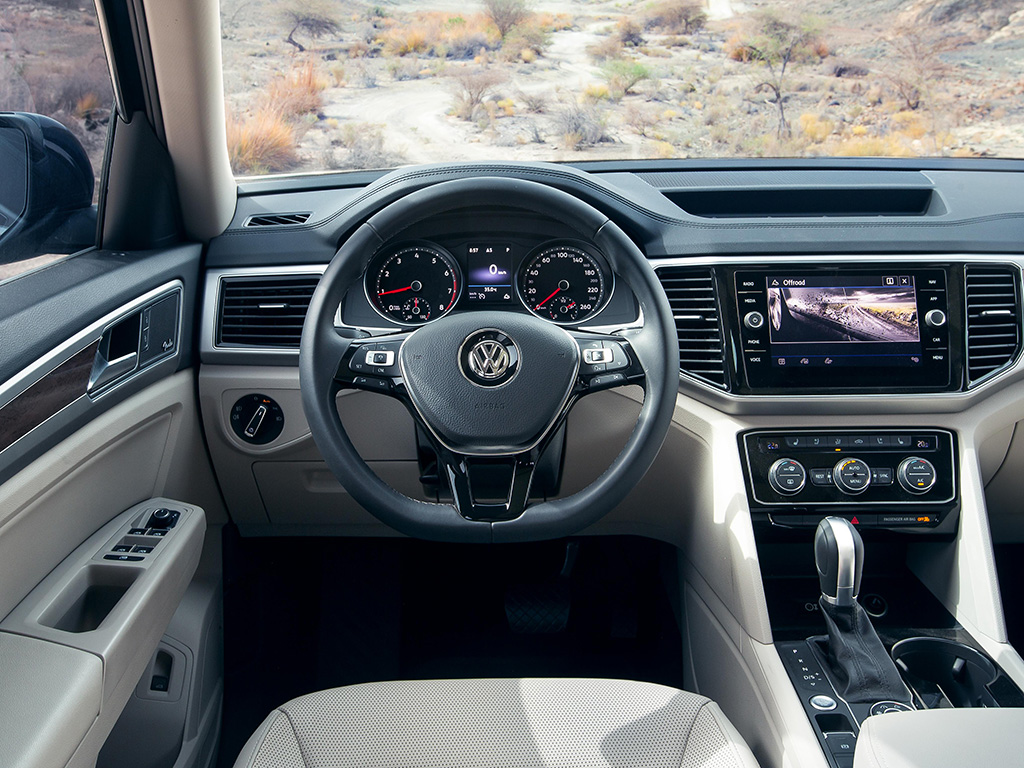 All in all, it is a good effort from Volkswagen, offering a decent option for customers looking for a 7-seater in the market. It offers comfort and good safety features, with a reasonable price which could sway a few heads away from the more established Japanese, Korean and American competition.
For prices and specs, visit the VW Teramont buyer guide.
Photos by Volkswagen Middle East.