Aston Martin Red Bull Racing F1 team gives us hot laps in Bahrain
Formula 1, in collaboration with Pirelli recently launched the "Formula 1 Pirelli Hot Laps" program, the first of which was held at this year's Bahrain Grand Prix. It basically gives a chance spectators, celebrities and guests to be driven by a professional racing driver around the track. Aston Martin was one of the first manufacturers to kick start the program in Bahrain and DriveArabia.com were among the first to experience it at the Bahrain International Circuit.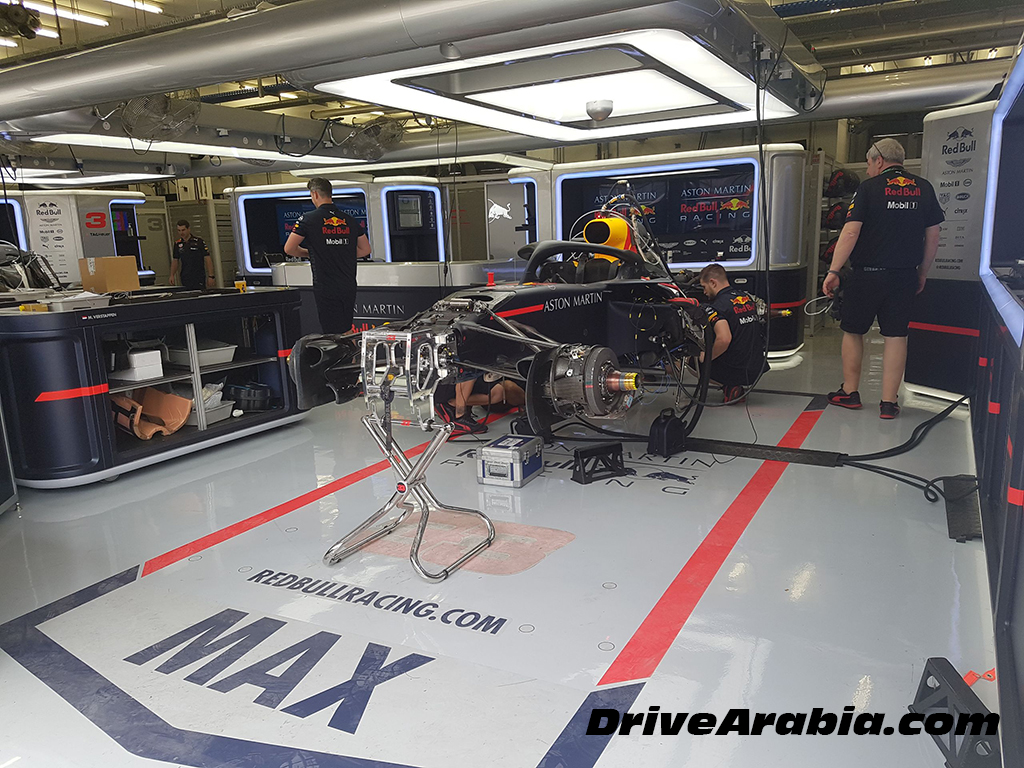 Before the program, we were given an in depth tour of what goes on behind the scenes at the Grand Prix. We arrived on a Thursday morning which is basically the same day most of the team members of the Aston Martin Red Bull Racing Team arrived, including their main racing drivers, Daniel Ricciardo and Max Verstappen. After lunch with the team, we were given a tour of the pits. The team had just started to build the two cars that moment and we got a first hand look of the tech side of things as well, where the team of engineers sit in front of big screens during the race analyzing every piece of data that is being transmitted to them during the race from the F1 car.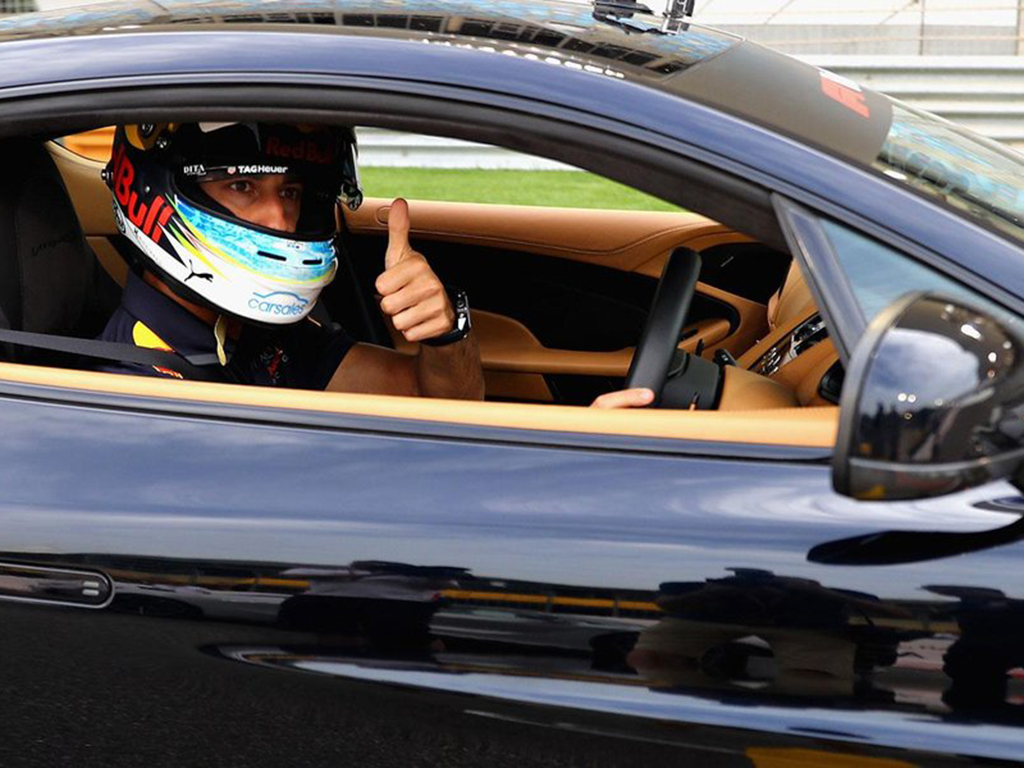 For the main event, we were ushered on to the track where Daniel Ricciardo would be taking us around a full lap at the Bahrain International Circuit in an Aston Martin Vanquish S. Daniel certainly didn't hold back on the fun factor, pretty much going sideways throughout the whole lap, which was a rather nice way for us to get a tour of the whole track!