2020 Hyundai Sonata arrives with fresh design
"Sensuous Sportiness". That's the name of the new design language Hyundai debuts with the reveal of the all-new eighth-generation 2020 Hyundai Sonata at the 2019 Geneva Motor Show. This new design gives the Sonata a near four-door coupe look. But has it taken away the practicality of the sedan?
The short answer is no. In fact, Hyundai has worked to carve more room out of the cabin than before. The instrument cluster design, supposedly inspired by Stealth aircraft, looks sporty. Satin chrome accents, the leather upholstery, and the ambient lighting help in upping the ante of the cabin.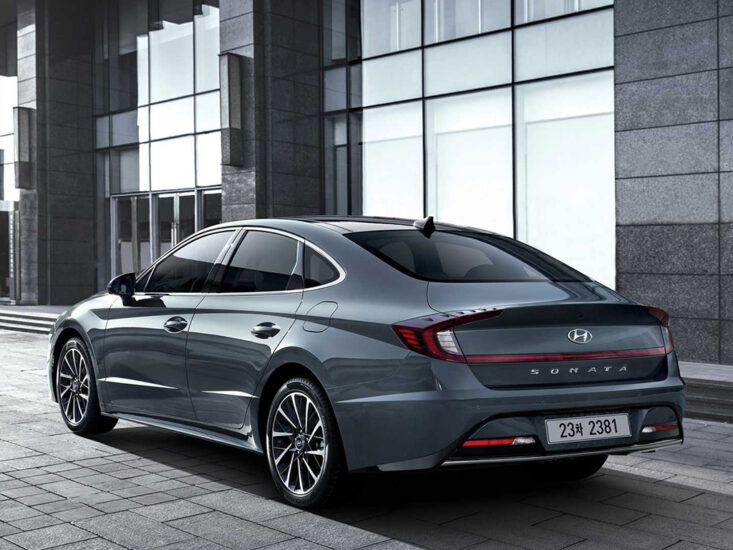 Design-wise, the new Sonata has traveled miles ahead of the appliance-like current model. The 2020 Sonata inherits design cues from the gorgeous Le Fil Rouge Concept shown off by Hyundai during the 2018 Geneva Motor Show. The 2020 Sonata sits lower by 30mm, is longer by 45mm and is wider by 25mm which translates to the bigger cabin. The car comes equipped with a digital key app which turns your phone into a key using Near Field Communication (NFC).
Hyundai's adoption of shift-by-wire transmission controls helped in liberating even more space inside the cabin. No mention of the mechanicals has been made yet by the brand. These will follow in the coming months.
The Sonata's downfall so far, as with many other Hyundai models, has been the extremely boring handling and lack of fun-to-drive factor. There is a chance that this will change with the new model if technology from their sporty new "N" division trickles down to this new sedan. But we won't hold our breath.
Expect the new model to reach UAE, KSA and GCC showrooms by early next year.