2019 Ford Focus ST gets manual and automatic, but probably won't come to UAE
Ford's answer to the VW Golf GTI & GTD hot-hatch twins arrives in the form of the 2019 Ford Focus ST which is now offered in punchy petrol and diesel versions, at least in Europe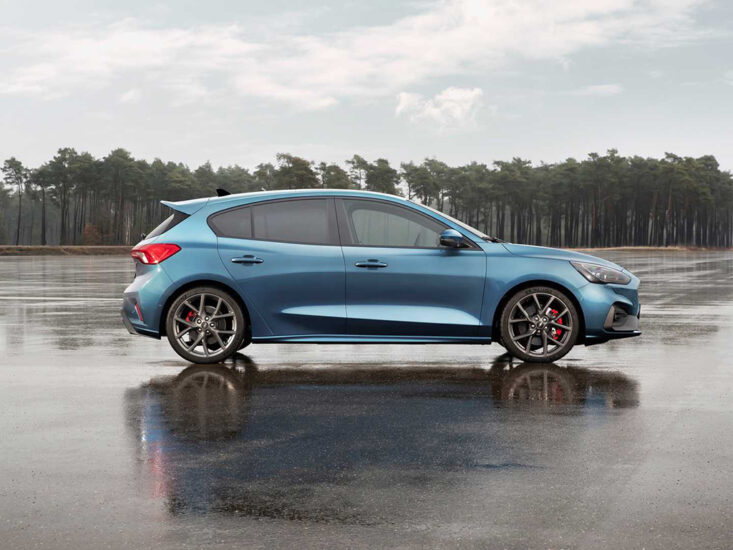 Powering the petrol version will be a 2.3-liter EcoBoost engine with a twin-scroll turbocharger that will churn out 276 hp and 5500 rpm and a healthy 420 Nm from 3000 rpm. This allows a sprint from 0 to 100 kph in less than 6 seconds. The EcoBoost has picked up Ford's anti-lag technology from the performance-tech bin that the F-150 Raptor and Ford GT shares.
It comes hooked up to a six-speed manual gearbox which can be swapped for an optional seven-speed automatic now.
The diesel is a 2.0-liter EcoBlue unit that produces 187 hp and 400 Nm. This engine too gets both the transmission options.
The EcoBoost Focus ST offers an electronic limited-slip differential at the front to counter understeer and for added stability during cornering. The diesel version, on the other hand, gets torque vectoring to diminish understeer.
The 2019 Ford Focus ST gets electric steering that is 15% quicker than that of the regular version. It also benefits from drive modes, which include Slippery/wet, Normal and Sport. Track mode can be added if you opt for the Performance Pack. The Performance Pack is only available for the EcoBoost and it adds, apart from the track mode, a launch control system, and rev-matching technology from Mustang, and red brake calipers.
On paper at least, the new ST is a much better car than the outgoing one. However, with the regular next-gen Focus now cancelled in both the United States and the Middle East, it is extremely unlikely that Ford will offer just the ST in our market.