2020 Nissan Juke debuts, looking more conventional yet more handsome
Everybody knows the Nissan Juke, for the right or wrong reasons (mostly wrong), based on their preference of car design. The little crossover was taken off Nissan Middle East's GCC portfolio as the Nissan Kicks came in, relegated to sales only in the Levant region. Nevertheless, Nissan has now revealed the second generation of the Juke for Europe, and it looks great.
The eyebrows that frowned at the outgoing Juke can be a bit relaxed as the 2020 Nissan Juke is a little less odd than the current model when it comes to the design. The sharpest adaptation of Nissan's V-Motion grill is highlighted cleanly by the sleek DRL units up front. The oval shaped headlamps that sit underneath are better integrated than the previous Juke. The design of the rear has been watered down with a more conventional approach. The dual tone paintjob enhances the youthful look.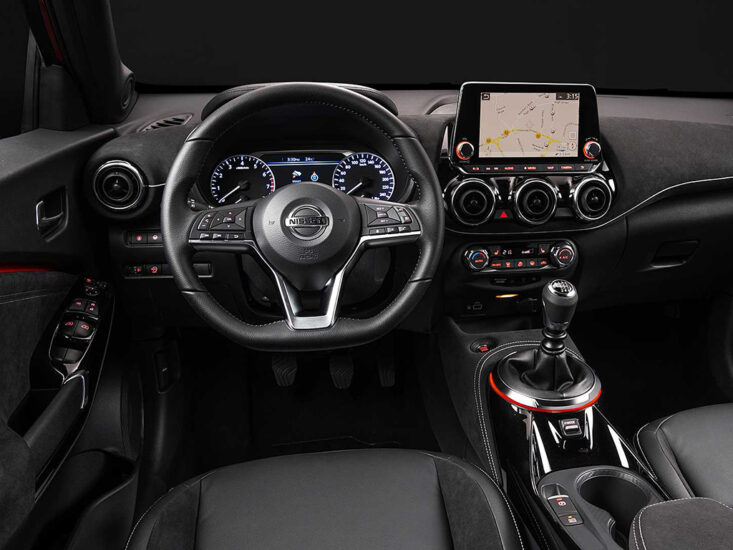 Inside, the 2020 Nissan Juke has grown more room for the passengers. The rear seat passengers now get 2.3 inches of extra legroom and half an inch of headroom. The cargo space is now 422 litres, 20% larger than before.
The new Juke also gets technology advancements in the form of an eight-inch infotainment system which houses NissanConnect system along with Apple CarPlay and Android Auto. Functions like the closing of the doors, turning the lights on, etc of the Juke can be controlled via a smartphone. Nissan's ProPilot autonomous driving suite makes its way into the Juke as well.
Powering the Juke will be a small 1.0-litre three-cylinder turbocharged petrol engine that is capable of producing 117 hp. A six-speed manual or a seven-speed dual clutch transmission options are available. The Juke powers the front or all wheels based on the variant.
As the world grows fonder of crossovers, the new Juke will still appeal to those who want to stand out. But with the Nissan Kicks in the market, a reintroduction of the Juke in the GCC is quite unlikely to happen.