2020 Audi RS7 gets more power & hybrid assistance
The Audi RS7 has always been considered as one potent missile from the bloodthirsty RS lineup, even if a little dull on the delivery. VW's luxury arm claims to have improved the RS7 on all fronts for 2020.
For starters, there's the engine. It uses a bi-turbo 4.0-litre V8, this time with hybrid assistance. Purists may have a smirk to give that, but they certainly ain't frowning at the outputs. The powertrain churns out 591 hp and 800 Nm for a quick 0-100 kph run which only takes 3.6 seconds. The top speed is limited to 250 kph. If you want to raise that bar a little higher, opting for the Dynamic or the Dynamic Plus packages will help as the former will let you go up to 280 kph, and the latter to 305kph.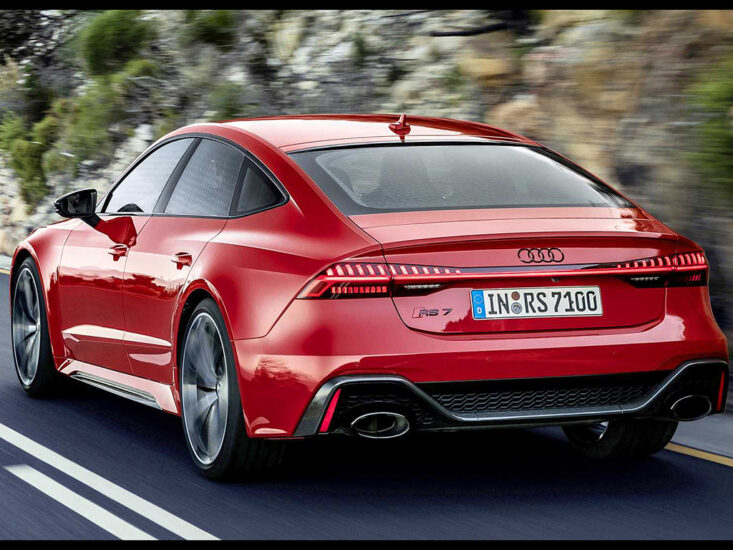 The RS7 is equipped with a standard adaptive air suspension which seats it 20mm lower than the standard A7. At speeds of 120 kph, it crouches another 10mm to improve aerodynamics. The special "lift-mode" lets you raise the RS7 by 20mm so that you don't get your heartbroken when it scrapes its underbody on the smallest of speedbumps.
To add some show to this go, the RS7 gets the signature RS styling. The blacked-out grille is flanked by two massive air vents. A 21-inch 10-spoke alloy wheel set is standard, and a bigger 22-inch RS wheel set shod with stickier tyres is an optional extra. RS Carbon Ceramic brakes are also offered as an option. Above all of these, the good looking basic silhouette of the A7 is what makes the RS7 a pretty thing to look at.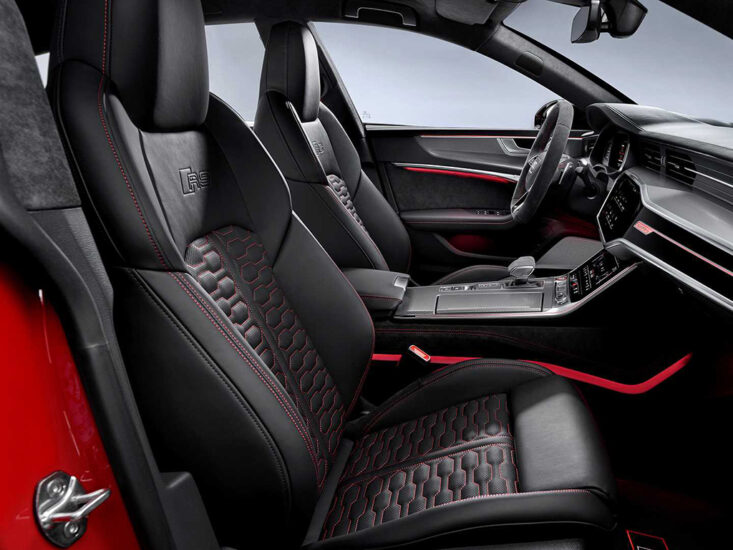 Inside, the RS7 gets the black Nappa leather upholstery for the RS Sport seats and a flat-bottomed RS steering wheel. Audi's MMI dual-touchscreen and virtual cockpit also find a place in the cabin. To makes sure nobody misses its identity, the interior is littered with RS logos. The exclusive exterior shades of Nardo gray and Sebring Black among the 13 different choices make the RS stand out.
Being an all-wheel-driver hurts Audi RS models when it comes to driver engagement on the corners, so it remains to be seen if the new RS7 has improved on that. Expect pricing to be around the Dhs 500,000 mark in the UAE when it comes to the GCC early next year.