2020 Audi RS6 Avant revealed
Along with the recent launch of the 2020 Audi RS7, the German luxury brand also released the all-new RS6 Avant model. The new generation model now gets more power and lots of new tech inside.
Power comes from the same twin-turbo 4.0-litre V8, but with added hybrid assistance to improve the response. This powertrain is good enough to churn out 591 hp and 800 Nm. Audi's 8-speed Tiptronic transmission delivers the power to all four wheels through the Quattro AWD system. And all of this combined grants the RS6 Avant 0-100 kph acceleration in 3.6 seconds and the top speed is limited to 250 kph.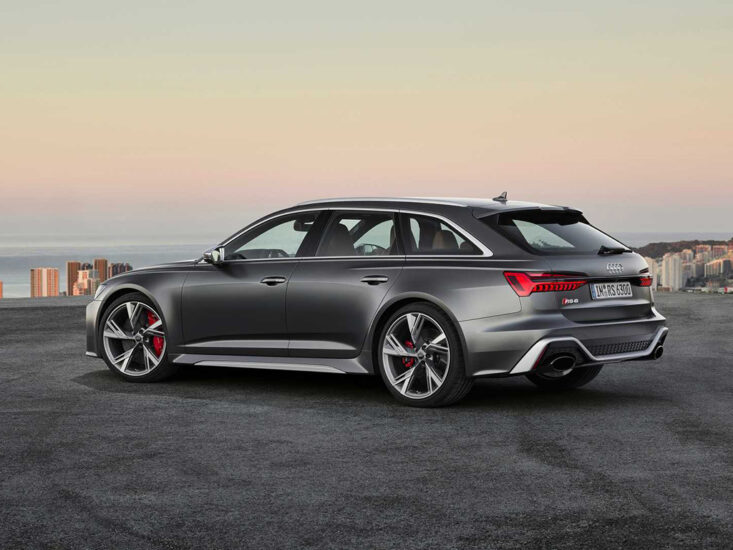 If that's not enough for you, Audi offers a Dynamic and Dynamic Plus package to bump up the limit a little. With the standard package, the top speed goes up to 280 kph while the plus package raises it to 305 kph. This addded options also gives it a mechanically operated central differential that can send up to 85 percent of the power to the rear or 70% to the front.
It gets a standard adaptive air suspension similar to the one on the recently launched Audi RS7. The new Audi RS6 Avant sits 20mm lower than the A6 Avant and at speeds of 120 kph or more, it lowers itself further 10 mm. To safely ride over potholes and speedbumps, the suspension can be raised by 20 mm as well.
If you desire an upgrade in the suspension department, an optional RS Sport Suspension Plus package with Dynamic Ride Control (DRC) adds new steel springs and three-stage adjustable dampers for better dynamic manners and to reduce roll.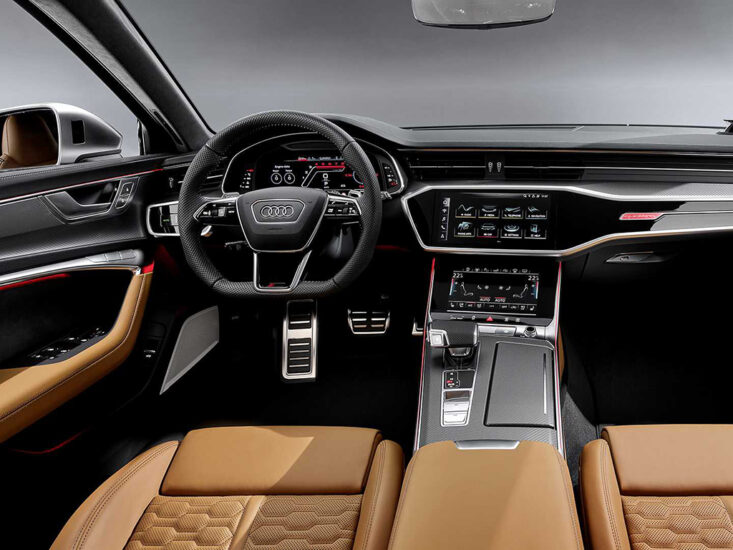 Inside, it comes with Audi's new virtual cockpit that includes an MMI touchscreen interface and a heads-up display. It also adds some RS-Exclusive goodies like a G-Force meter, the temperature status of many parts, torque, power, boost pressure, lap time etc. There are six driving modes to choose from: Comfort, Auto, Dynamic, Efficiency and two RS modes for custom tuning.
To beef up the looks, Audi has spruced up the regular A6 Avant design with sporty elements like massive air intakes on either side of the modified grill at the front. At the rear, the dual exhausts, a black mesh diffuser, and silver highlights do the same job.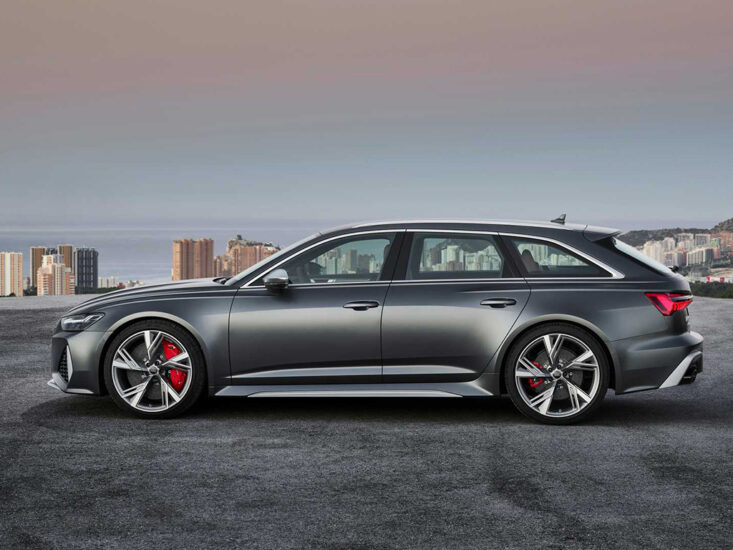 Let's not forget it is still a proper wagon and has around 565 litres of space in the boot or 1,680 litres of total interior volume.
The RS6 Avant is slated to launch in Europe in the first quarter of 2020. For the first time ever, it will also make its way into the United States, after the Europe launch. While it is massively rare to see the RS6 in this region due to the unpopularity of wagons, it should come to the UAE, Saudi Arabia and other GCC countries sometime in the summer next year.