2020 Nissan Sentra debuts, ready to take on…the Altima?
The Nissan Sentra has been an uneventful middle ground between the existing mundane Sunny and the larger Altima in Nissan's lineup. The sedan has now been given a complete makeover for 2020. Has it helped in adding some character to the Sentra?
Based on the Chinese-market Nissan Sylphy that debuted in April, the 2020 Nissan Sentra's makeover is a thorough one with the design going through a complete overhaul. The overall design is now similar to what is being offered with the Altima and Maxima. The front fascia adorns the family V-Motion grill, flanked by slim LED headlamps. The side profile is spiced up by the floating roof and the 18-inch alloy wheels.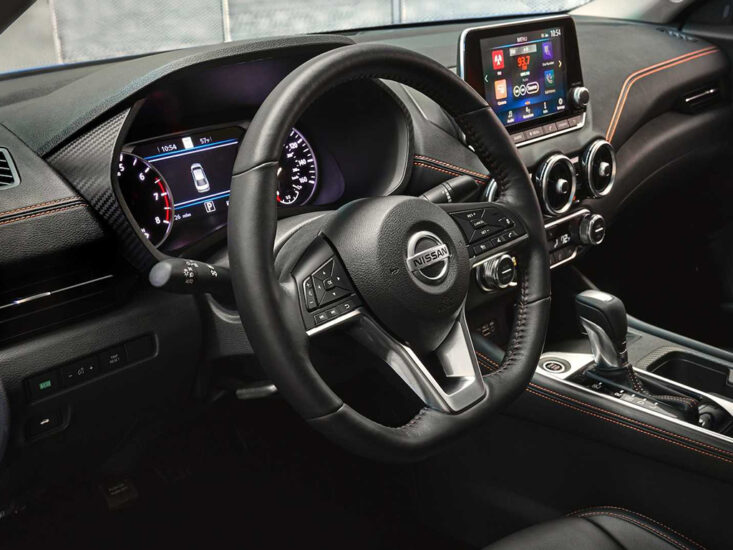 Inside the 2020 Sentra, sits completely new dashboard and seat designs. The thee circular air vents sitting under an 8.0-inch touchscreen are a good touch to the design. The "Zero-Gravity" seats of the Sentra come upholstered in optional leather. Nissan Safety Shield 360 with automatic emergency braking with pedestrian detection, blind-spot monitoring, rear cross-traffic alert, lane departure warning, high-beam assist and automatic rear braking is offered as standard across the range.
A new 2.0-litre four-cylinder engine replaces the current 1.8-litre engine. The new engine pumps out a conservative 149 hp and 197 Nm. This is paired to the usual "Xtronic" CVT automatic.
While the compact sedan segment is tough with the likes of the Civic and the Corolla dominating, it feels like the new Sentra might also steal sales from basic versions of the Altima, considering they look very similar now and probably offers almost as much space inside, especially if certain consumers don't feel the need for the Altima's extra power. However, we definitely see many non-fleet buyers choosing to forego the upcoming all-new 2020 Sunny (which also looks similar!) once the Sentra hits showrooms.
The 2020 Nissan Sentra goes on sale early next year in the United States, but will probably show up in the GCC by the start of 2021.