Aston Martin DBX launched as brand's first SUV — looks better than expected
The "SUV" fever in the car industry has affected everything right from tiny hatchbacks all the way to huge luxury SUVs. Manufacturers are jumping on this bandwagon to grab a piece of this ever-growing higher-ground-clearance pie at the cost of killing "regular" car sales. With Bentley, Rolls Royce, Lamborghini and soon Ferrari joining the fray, Aston Martin has thrown its hat in the ring with the Aston Martin DBX, the British brand's first SUV.  
The DBX, being an Aston, had some pretty big ballet shoes to fill in terms of design. And it did exactly that. The SUV is instantly recognisable as an Aston Martin while flaunting a taller silhouette. It's not hugely pretty, but it could've been much worse. 
The high-riding Aston Martin had left no stone unturned when it comes to its interior. There are full-grain leather seats and Alcantara on the roof. The centre console can be built out of a single piece of wood. Q by Aston Martin, the brand's personalisation service, helps you spec your DBX in any way you please. 
Powering the Aston DBX is the same 4.0-litre twin-turbocharged V8 from the Vantage and DB11, massaged to produce 542 hp and 700 Nm in this application. A nine-speed automatic transmission routes this power to all wheels using an AWD system that has an electric rear limited-slip differential and an active centre differential. 
It also gets cylinder deactivation and an active exhaust system. The powertrain of the DBX rushes the 2.2-ton SUV from 0 to 100 kph in 4.5 seconds.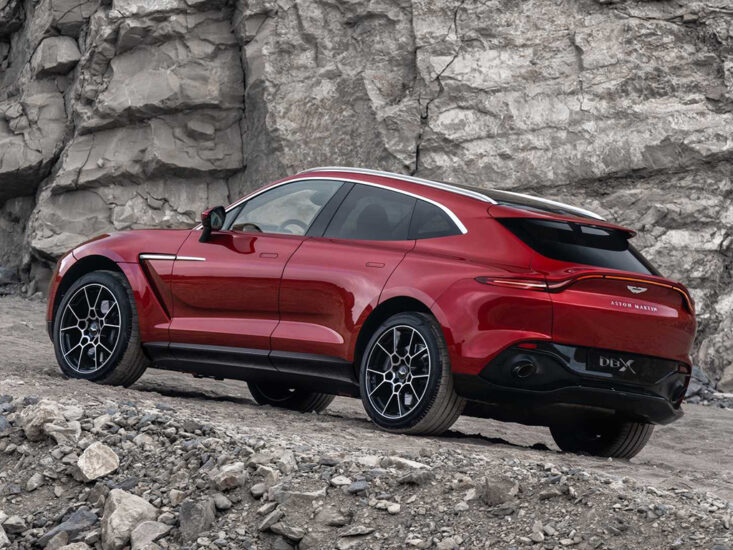 For those who have pockets deep enough to shell out the amount for this SUV, the DBX is now ready for orders in Western markets with deliveries slated to happen in the latter half of 2020, and probably a bit later for the Middle East. For the early birds, Aston Martin has readied an exclusive 1913 package which will add unique badges and plaques. You will also get your very vehicle inspected by Andy Palmer, the CEO of Aston Martin, for whatever reason.