2021 Hyundai Santa Fe arrives with more than just a facelift
Hyundai Santa Fe's latest generation debuted quite recently, in 2018. Now two years into its life, it would've been normal for the crossover to go through a mid-cycle facelift. But this time, Hyundai has decided to give the 2021 Hyundai Santa Fe a complete overhaul with a plethora of changes, including a new platform — or at least that's what they claim. It must be a modified version of the old one, considering a lot of the car still looks the same.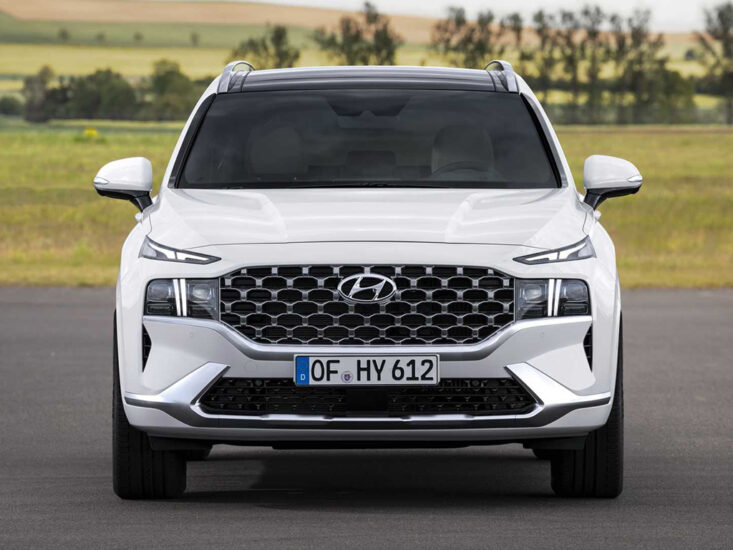 The 2021 Santa Fe is touted to ride on a new platform, but clearly most of the body and glass panels along the sides as well as the overall profile is unchanged. The split headlights of the SUV now get a new look as well as redesigned DRLs. The grill disconnects with the top portion of the headlamp unit and now flows into the bottom half of the unit. The bumper gets substantial changes too, what little of it is there below the massive grille.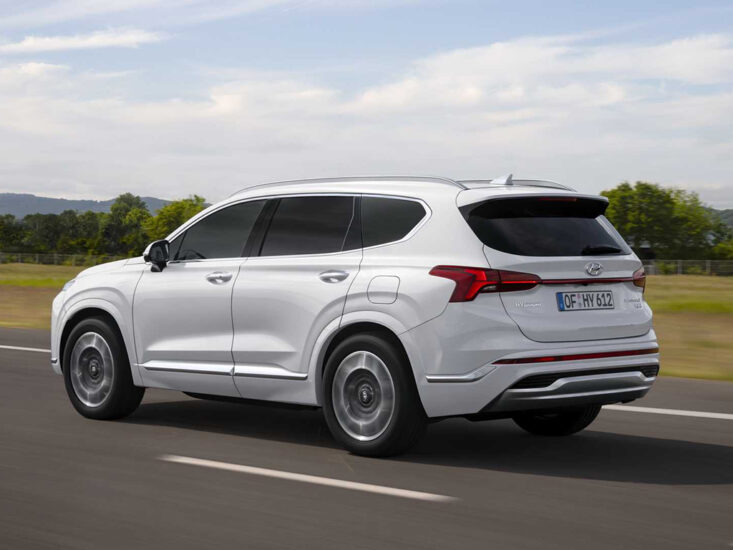 The rear, though doesn't look far apart from the current model, has a few changes too. The redesigned tail lamps and the light bar that runs the width of the car refresh the rear beyond a mere facelift. The new bumper and the long reflector strip pasted on it completes the package.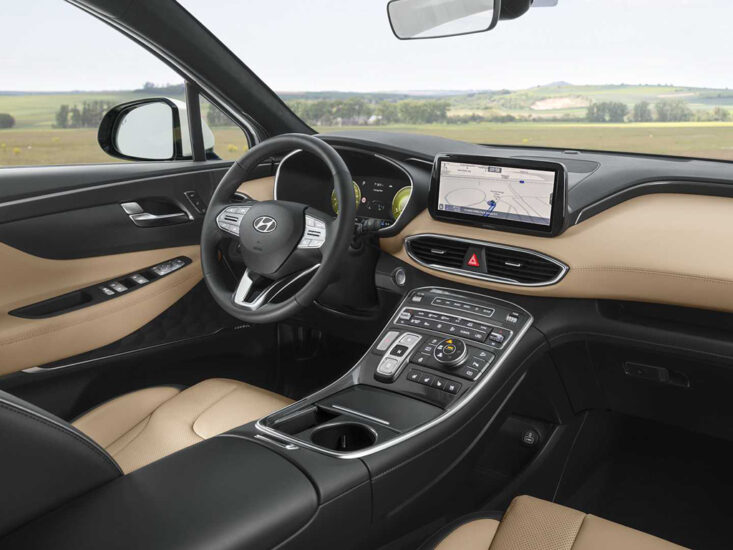 Inside the 2021 Hyundai Santa Fe is a completely new centre console that flows neatly into the dashboard. Thanks to the adoption of shift-by-wire technology, the gear-shifter buttons are integrated in the centre console, getting rid of the shift knob. The Santa Fe also gets a 10.25-inch touchscreen infotainment system along with a 12.3-inch digital instrument cluster. Almost all panels inside are covered in soft-touch materials.
Hyundai has also added more tech, including a Terrain Mode Selector, which allows the driver to choose from Sand, Snow and Mud, Comfort, Eco, Sport and Smart modes. In the "Smart" mode, the 2021 Santa Fe detects the type of surface being driven on, changing the vehicle's characteristics to suit it.
Engine details of the 2021 Hyundai Santa Fe are not disclosed yet. These will be revealed closer to the Europe launch in September, which will soon be followed by the U.S. and the Middle East spec models. We suspect, as is customary with Hyundai, the GCC market will largely make-do with carryover engines from the outgoing generation.