Lamborghini launches 2021 Huracan Evo RWD Spyder
Lamborghini has teased us the reveal for a new addition to their lineup in the past week. The company finally gave us a proper sight of their new family member, the Lamborghini Huracan Evo RWD Spyder. Not quite a new model, but hey, it is a new Lambo.
The arrival of the Evo RWD Coupe grows the Huracan Evo family into four members including the Huracan Evo AWD Coupe and Spyder along with the Evo RWD Coupe. As it is just a new variant of the existing Huracan Evo Coupe, the main change is of course, the roof. Spyder RWD gets a folding fabric roof that gets stowed away in 17 seconds and can be operated up to speeds of 50 kph. The rest of the bodywork is a straight carbon copy of the Coupe, which is not a bad thing.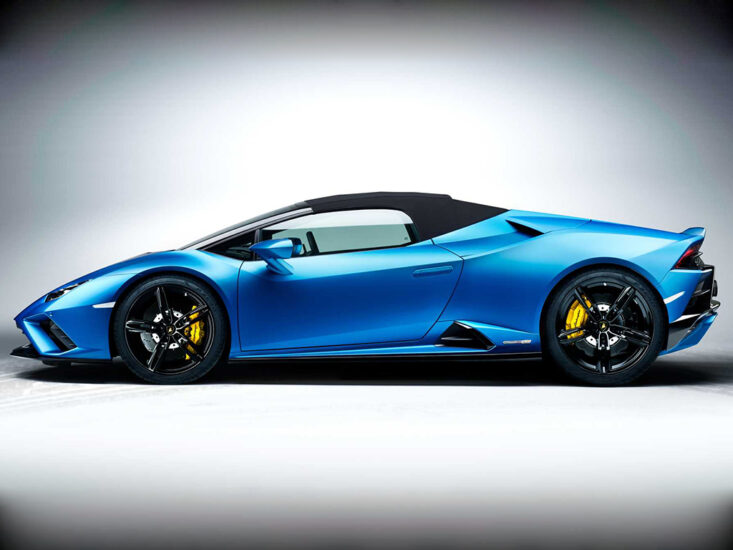 The Evo RWD Spyder uses lightweight materials like carbon fibre and aluminium to keep the weight down. The additional strengthening needed for a convertible has made it gain only 88 kg over the Huracan Evo RWD Coupe. The Sypder now tips the scales at 1,509 kg.
Powering the Huracan Evo RWD Spyder is the same 5.2-litre V10 from the rest of the lineup, good for 610 hp and 560 Nm of torque, just like the RWD Evo Coupe. Guided through the cogs by the seven-speed dual-clutch transmission, the Evo RWD Spyder shoots from 0 to 100 kph in 3.5 seconds. Then the V10 screams the RWD Spyder on to its top speed of 324 kph. In contrast to the coupe, the Huracan Evo RWD Spyder is slower to 100 kph by only 0.2 seconds and the top speed is lower by just 1 kph.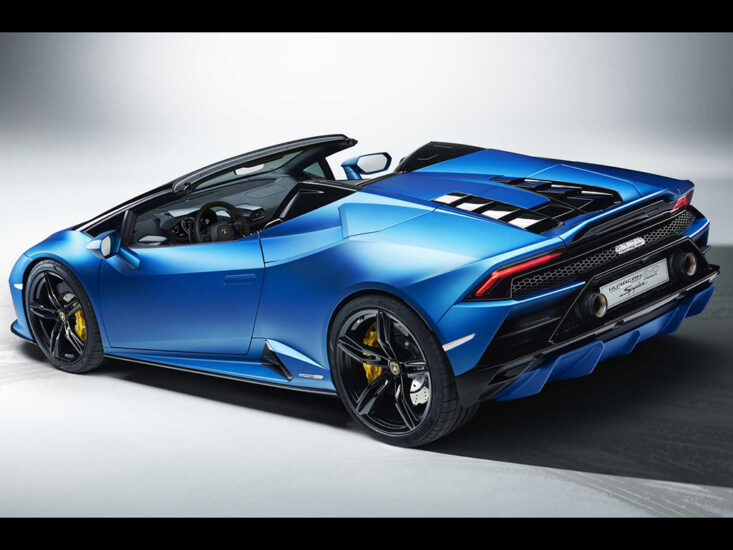 Though the Lamborghini Huracan Evo RWD Spyder is not the all-new Lambo everyone asked for, it is here to round off the current Huracan family. This new boy on the block is for the purist flock who wants to combine pure rear-wheel-drive driving thrill and an air-in-the hair experience with the flamboyance of a Lamborghini. The likes-hungry Instagram and Youtube people have their new ride. Expect it to hit UAE and GCC showrooms by the end of summer.