First drive: 2020 Volkswagen Passat in the UAE
Hard to believe that it's been 8 years since the Volkswagen Passat's last full redesign in 2012. That was the year when the European Passat and the American Passat diverged into two distinct cars, as the latter became a larger car with class-leading space for a midsize sedan, but also less sophisticated in terms of execution and features. The GCC market gets the American one. And it's now on its second facelift, the first one being back in 2016.
The exterior gets a new front fascia with a bigger front grille, bigger air vents in the bumper and standard LED headlights and taillights. The overall look is still familiar and conservative.
The 2020 Passat is offered in three variants, and what we're driving is the top-spec Highline trim which comes with 18-inch alloy wheels and nicely-upholstered leather seats.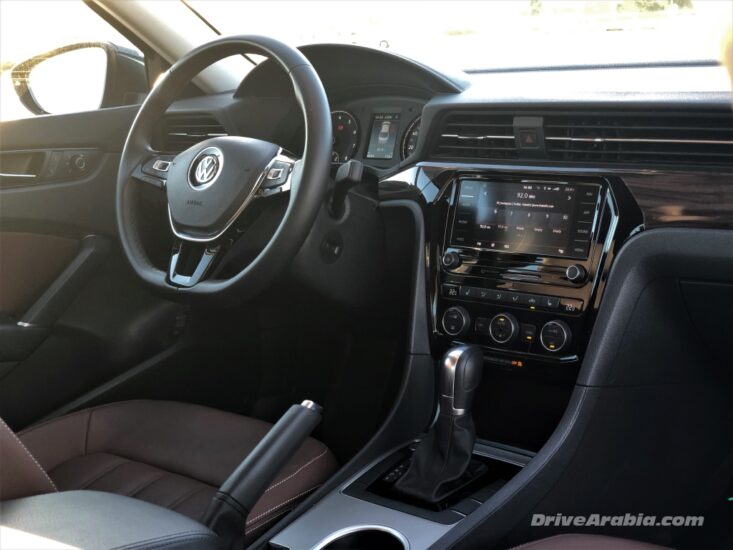 Inside, the Passat gets a more contemporary instrument panel along with a new infotainment touchscreen that replaces physical buttons with touch-enabled ones. Complementing the new interior design are new colours and better quality materials, although many of the textured hard plastics still remain.
Features introduced in the last facelift are still much appreciated, such as the frameless rearview mirror as well as the faux-wood and metallic trim panels. There are soft-touch surfaces on the dash-top, upper window sills and inserts, just about enough to keep it within class standards and to break up the numerous hard plastic panels. The headliner cloth extends all the way down the front A-pillars, which is a rarity in this price bracket.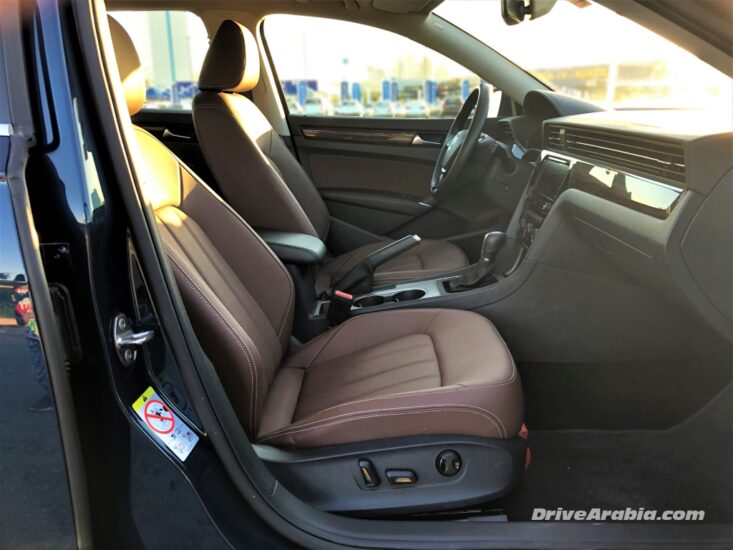 Every Passat now comes with standard Volkswagen Car-Net App-Connect technology, which integrates compatible smartphones with the three major platforms – Apple CarPlay, Android Auto and MirrorLink – making select apps accessible from the infotainment screen. Other available features include cruise control, front-rear parking sensors, front fog lamps with static cornering lights, auto-dimming mirror, rearview camera, a decent dual-zone auto a/c with rear vents, a good sound system with subwoofer, USB ports front and rear, navigation and a feature to keylessly open the boot by moving your foot under the bumper.
In terms of space, the Passat remains the king of back seat space compared to any other midsizer. The front seats are moderately bolstered and power-adjustable for the driver, while the rear bench split-folds to increase cargo room. Even the boot is massive, with bag hooks on the sides. There are several cover-less cup-holders and covered cubbies inside, as well as oddly-shaped door pockets that reduce their usefulness.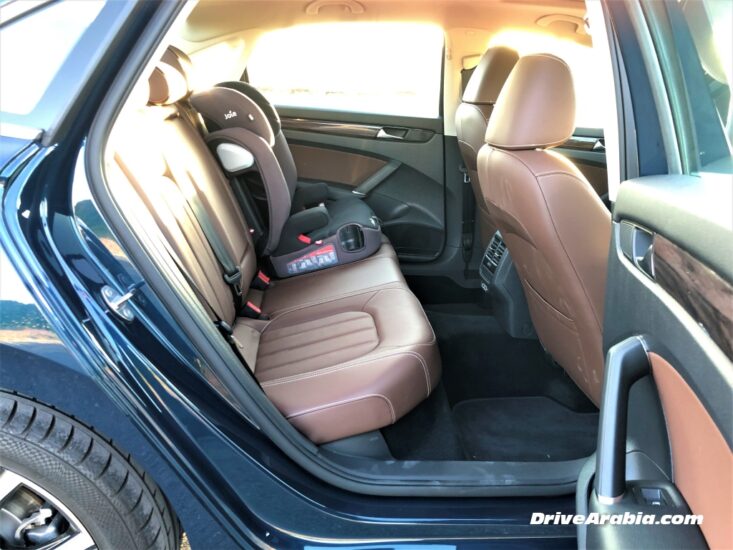 Aside from the usual set of front/side/curtain airbags, ABS and ESP as standard, available safety features include the "Automatic Post-Collision Braking System" that hits the brakes and cuts off fuel in the event of an airbags-deployed accident, as well as a feature that pops open the boot automatically if you leave your key in there by mistake.
Still powered by a 170 hp 2.5-litre 5-cylinder mated to a smart 6-speed automatic and front-wheel-drive, the Passat remains free of VW's complicated DSG automanuals or turbo engines, so it drives without any weird European quirkiness, responding linearly and predictably to all your control inputs. It's as quick as similar rivals, but with slightly better low-end kick thanks to short gearing and decent low-end torque from the baritone-sounding 5-cylinder. Fuel consumption remains far higher than its 4-cylinder rivals though, not taking kindly to any sort of aggressive driving.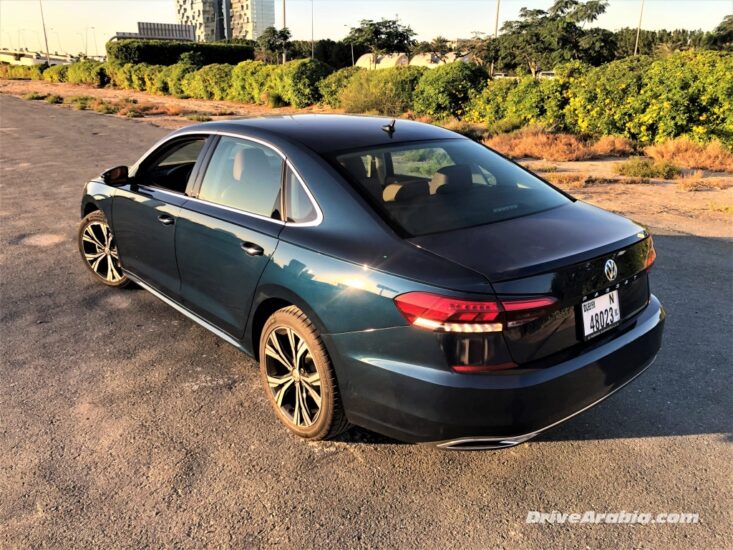 The highway ride is comfortable for the most part, soaking up speed bumps and potholes with ease, yet not ever feeling floaty. With some road noise creeping in at 120 kph, it is about as quiet as its Japanese counterparts, although slightly less so than the Americans or the Koreans.
The handling is pretty good for a car with no sporting pretensions. Our car came with 235/45 tyres on its 18-inch wheels, so grip is very good. Body control is also good, with no floatiness over bumps. Body roll is minimal in moderately-quick driving, with progressive understeer at the limit when pushed. The brakes work well with good pedal feel, but the steering offers minimal feedback. There is no playfulness in the chassis tuning at all, so don't expect to have "Euro sports sedan" fun.
As we assessed in previous reviews, the VW Passat still is a very competent if uninspiring entry in this segment. However, the styling has only gotten better with age, and its class-leading space has yet to be beaten.
Photos by Mashfique Hussain Chowdhury.